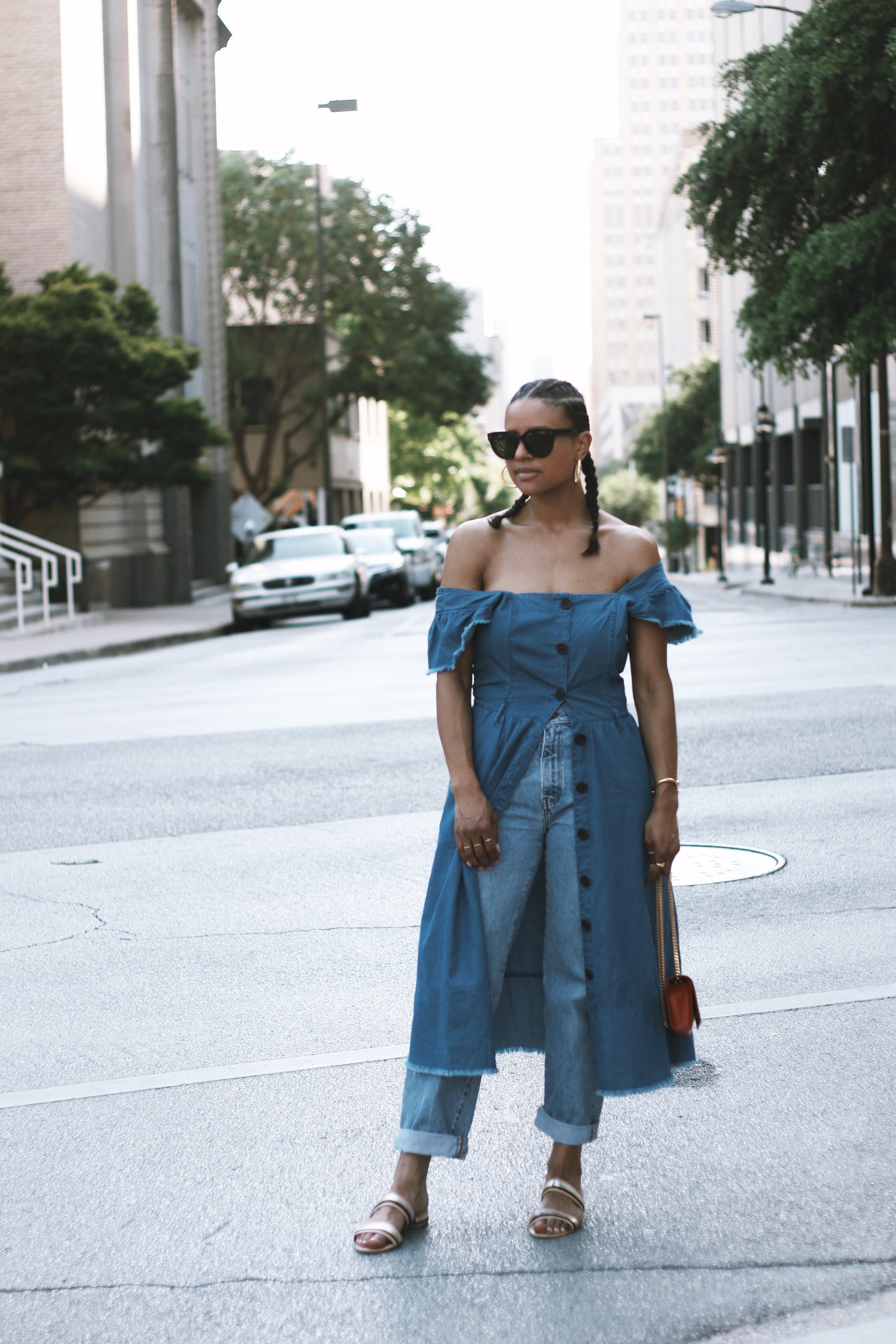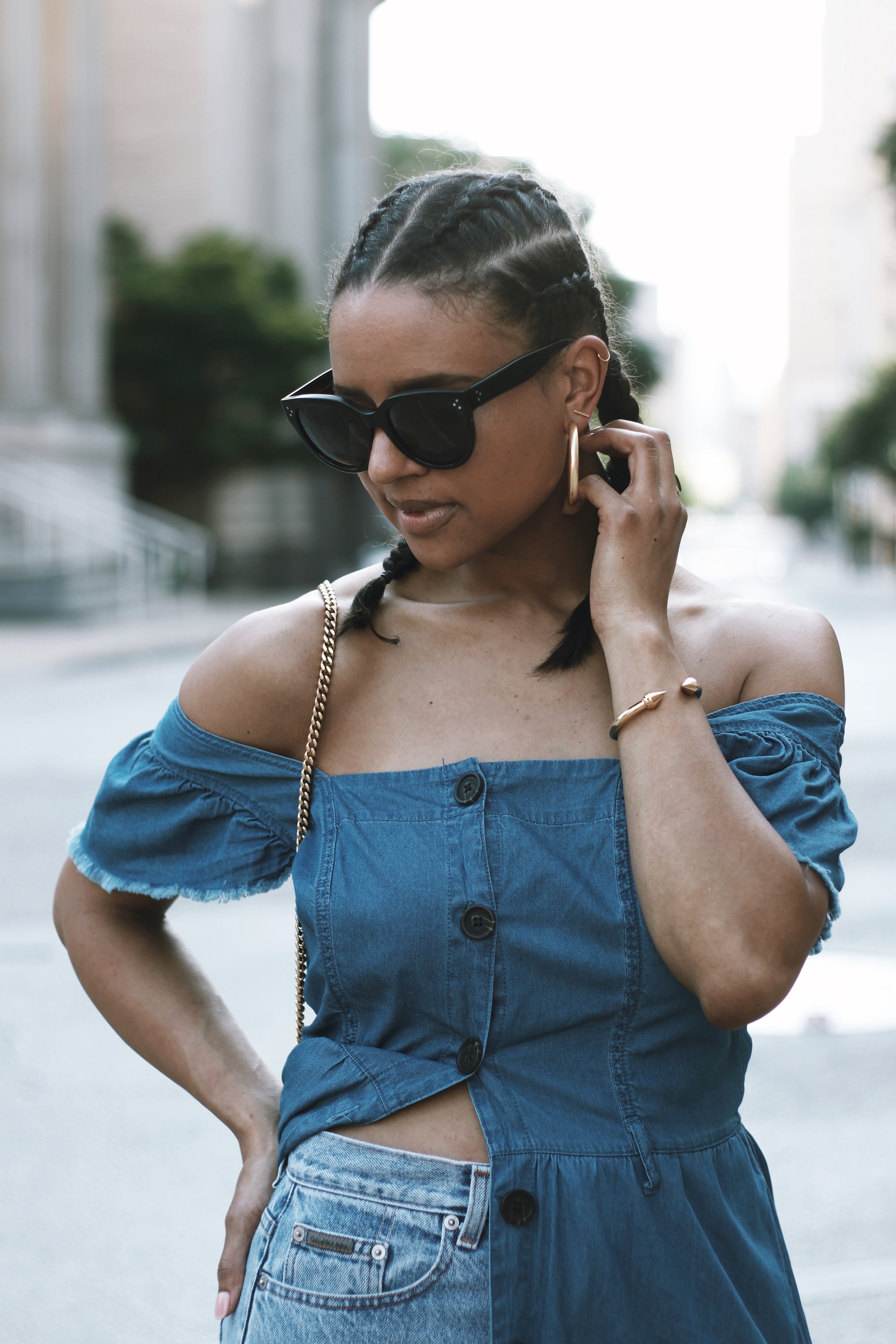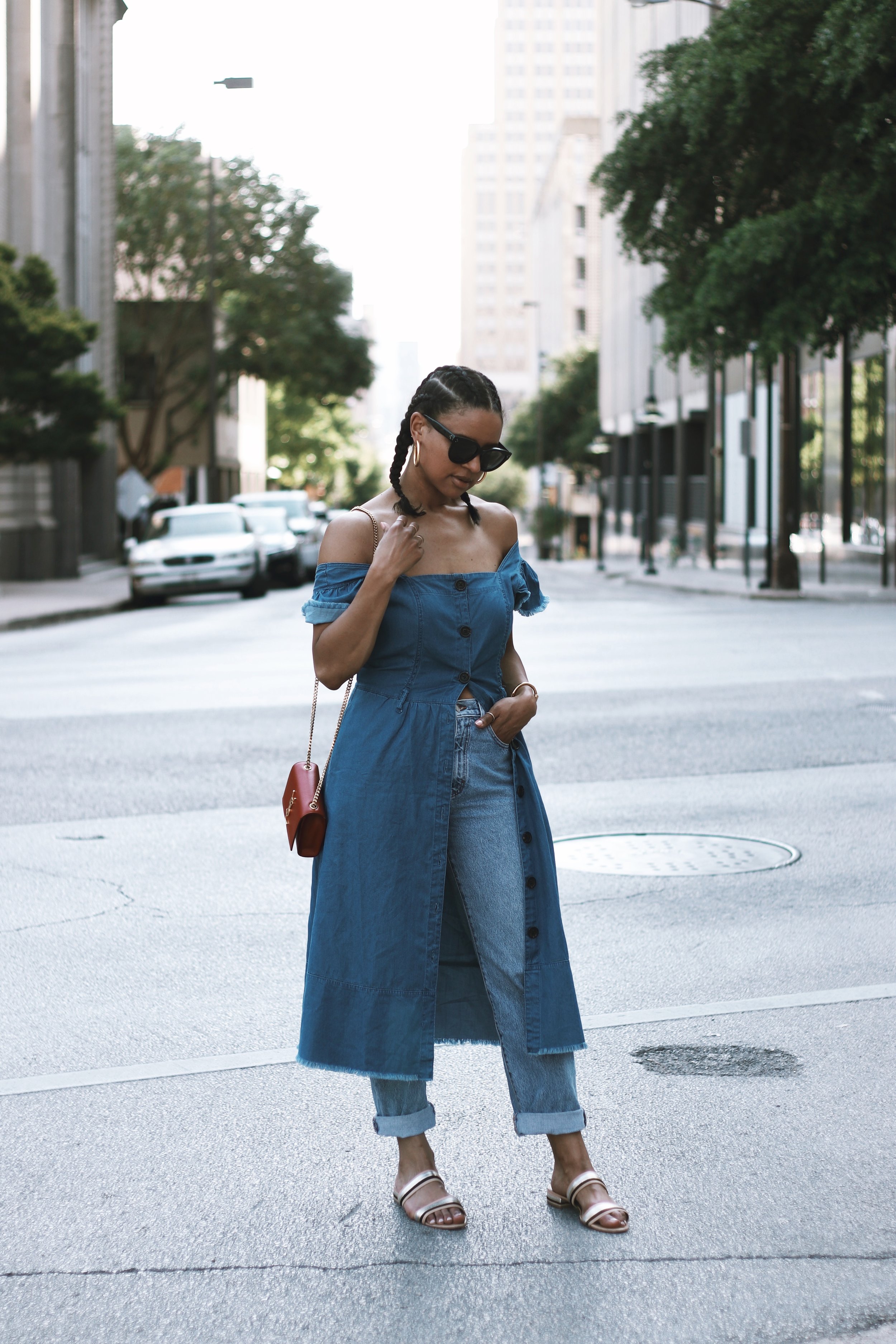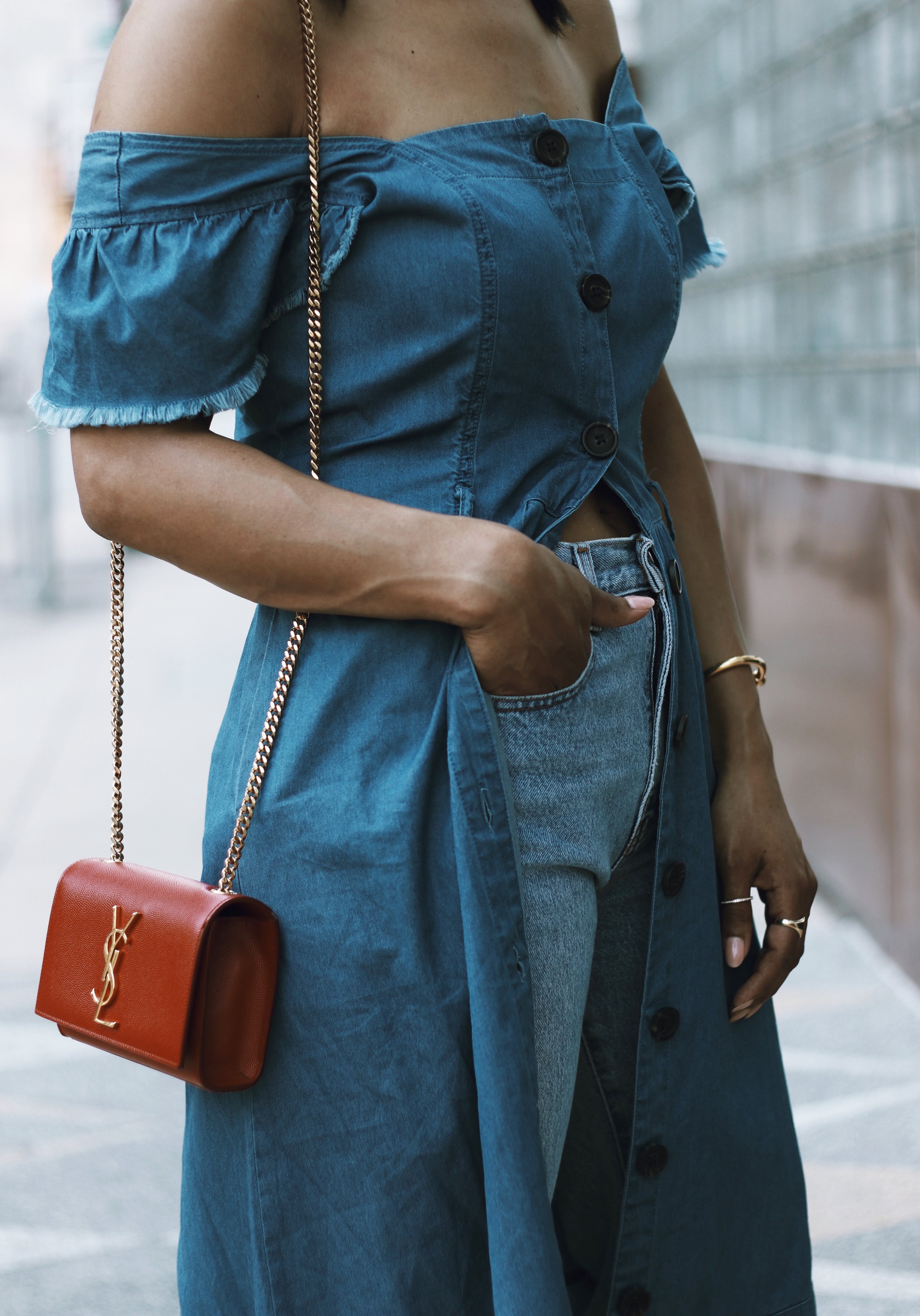 Midi Denim Dress. Vintage Jeans (similar). Sandals (old, similar here and here). Bag. Chunky Hoops. Bracelet.
I know it's probably redundant, but it's already so HOT and I can't help but talk about it. This Texas heat does not play fair, especially when we are already in the thick of triple digit temps and it isn't even officially summer yet. BUT I refuse to let the heat steal my style shine. As someone who loves to layer and not lose some depth + dimension, I am convinced there's a way to have the best of both worlds.
I pretty much do all of the same things as I would in fall/winter but just swap out those same pieces with more summer friendly fabrics like linen + cotton. They are breathable and fairly forgiving when I break out into a sudden sweat (I swear I'm the only one in any room that gets hot so easily). I tend to stay away from silky fabrics unless I'm dressing for a special event and know I'll only be wearing it for a few hours (you know, because visible sweat stains are not really my vibe). And I definitely don't even bother with straightening my hair! Playing with different braid styles is my favorite way to switch things up, which effortlessly keeps the tresses chic and me cool. As always, don't forget to re-work existing pieces in a different way to get the max out of your wardrobe and most importantly have fun doing it.
xo