Along a very special stretch of Pacific coastline rests lush green mountain ranges, year-round tropical weather and a peaceful escape gently intermingled with local culture. Each day the sun pierces your soul as it rises atop the clouds and sends sweet kisses across the ocean as it sets. Escape with me to Puerto Escondido — paradise off the coast of Oaxaca, Mexico.
Puerto Escondido feels so incredibly special because it is moderately developed yet lightly touristed. To access its pint-sized airport you most likely have to connect through Mexico City, which we took full advantage of. Allow me to quickly digress and share a recap of our 36 hours in CDMX —
We lucked up on a dinner reservation at Pujol and while I can't say it was my favorite meal of the entire trip, I do think the overall experience lived up to its wildly popular hype. Thanks to recommendations from our His+Her family, we got a caffeine fix at Buna Cafe Rico, more than a fair share of street food and a finale meal at Rosetta. This layover was essentially a full on food crawl before heading to the beach, ha! CDMX is definitely on my short list to get back to sooner than later so I can bask in all its magical glory.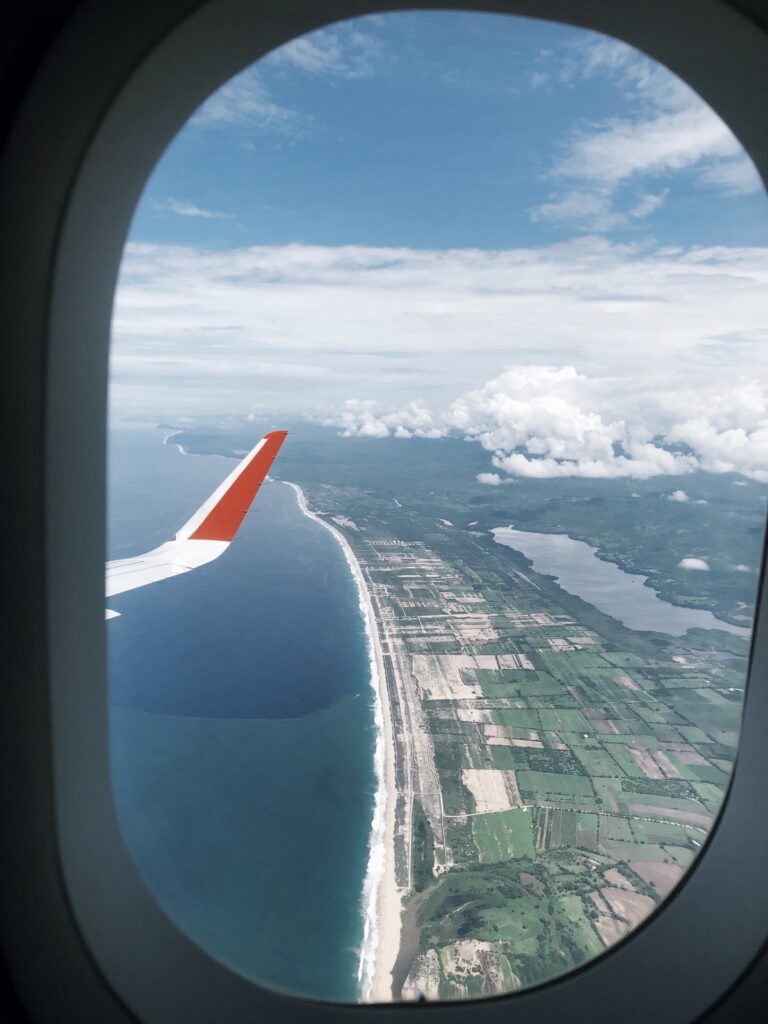 Arriving in Puerto Escondido was a family affair with our crew Diamond and John in tow. The flight from CDMX to Puerto is about one hour, and you can easily access a taxi at the airport to your final destination. Like most beach towns, plenty of cash is necessary for taxi's, small, quaint restaurants and street vendors. We stayed at La Escondida Oceanfront Villas. They are individually rented out through designated owners and we were very pleased with our stay that I found through an Airbnb listing. Puerto Escondido was home for three days and four nights and it felt like the perfect stretch of time. I certainly would have welcomed an extra day (or two), but three full days adequately allows for a great mix of exploration.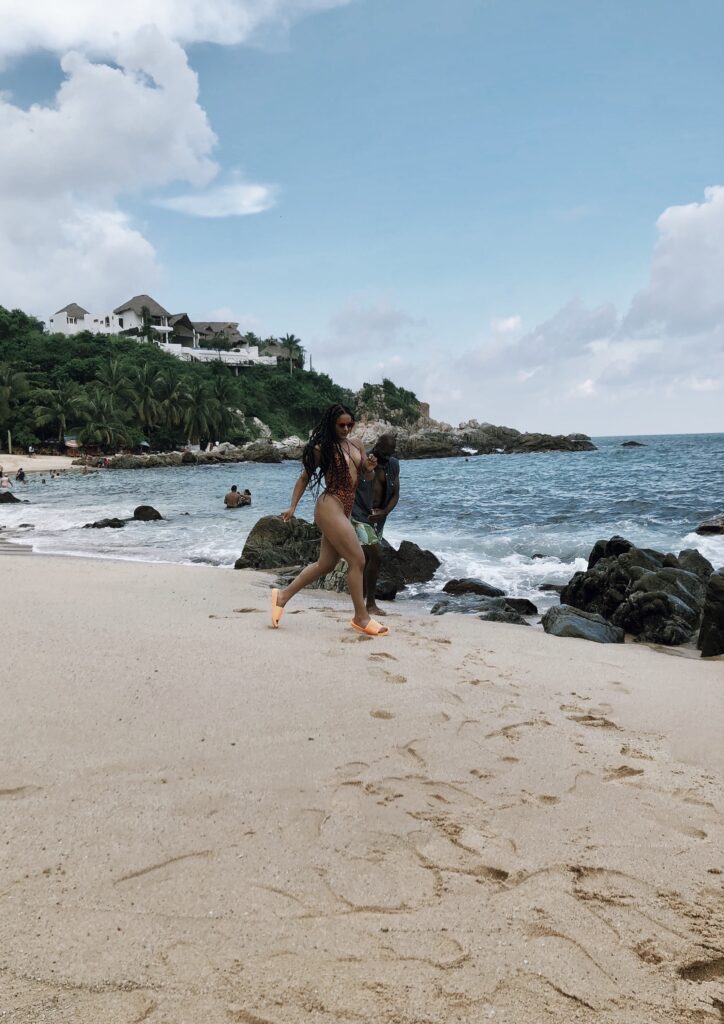 Not far from our villa at La Escondida is walkable beach access that is very popular among locals and lined with boaters. We jumped at the chance to set out on the water for what became one of the most memorable excursions yet. I lost count of the large sea turtles and dolphins swimming among us. Just off the beach we stumbled into a delightful lunch at a quaint hidden gem with live DJ. I'm kicking myself for not capturing the name, but that is the joy of truly living in the moment.
Of all the restaurants we dined, Almoraduz, was THE BEST hands down. I'm sure we came pretty close to tasting the entire menu and I can confidently say every dish was a delight.
La Punta is a well touristed part of town, with a main street lined with restaurants, live entertainment and local shops. We dined in La Punta two different nights and I personally enjoyed the live entertainment over the food.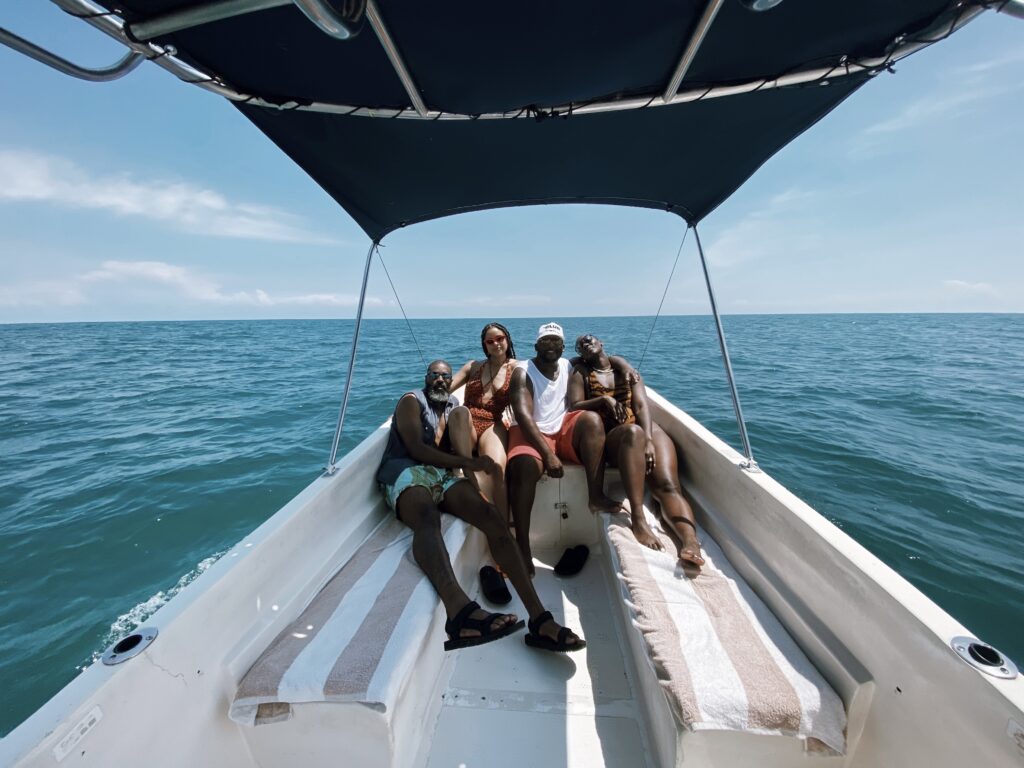 Two Words: Casona Sforza. So much more than a hotel, Casona Sforza is an architectural dream designed by well known architect, Alberto Kalach. It recently opened in December 2020 and is tucked off what feels like a secret piece of beach in Puerto Escondido (so much so that our taxi driver made a few stops along the way to confirm we weren't lost). We initially went for lunch at the hotel's restaurant and knew immediately it would become our second home. They allow non-hotel guests to enjoy the pool and cabana amenities with a set food and beverage minimum. Both our lunch and dinner was great, with my only slight dissatisfaction being the menu's were identical for each so the selection was limited.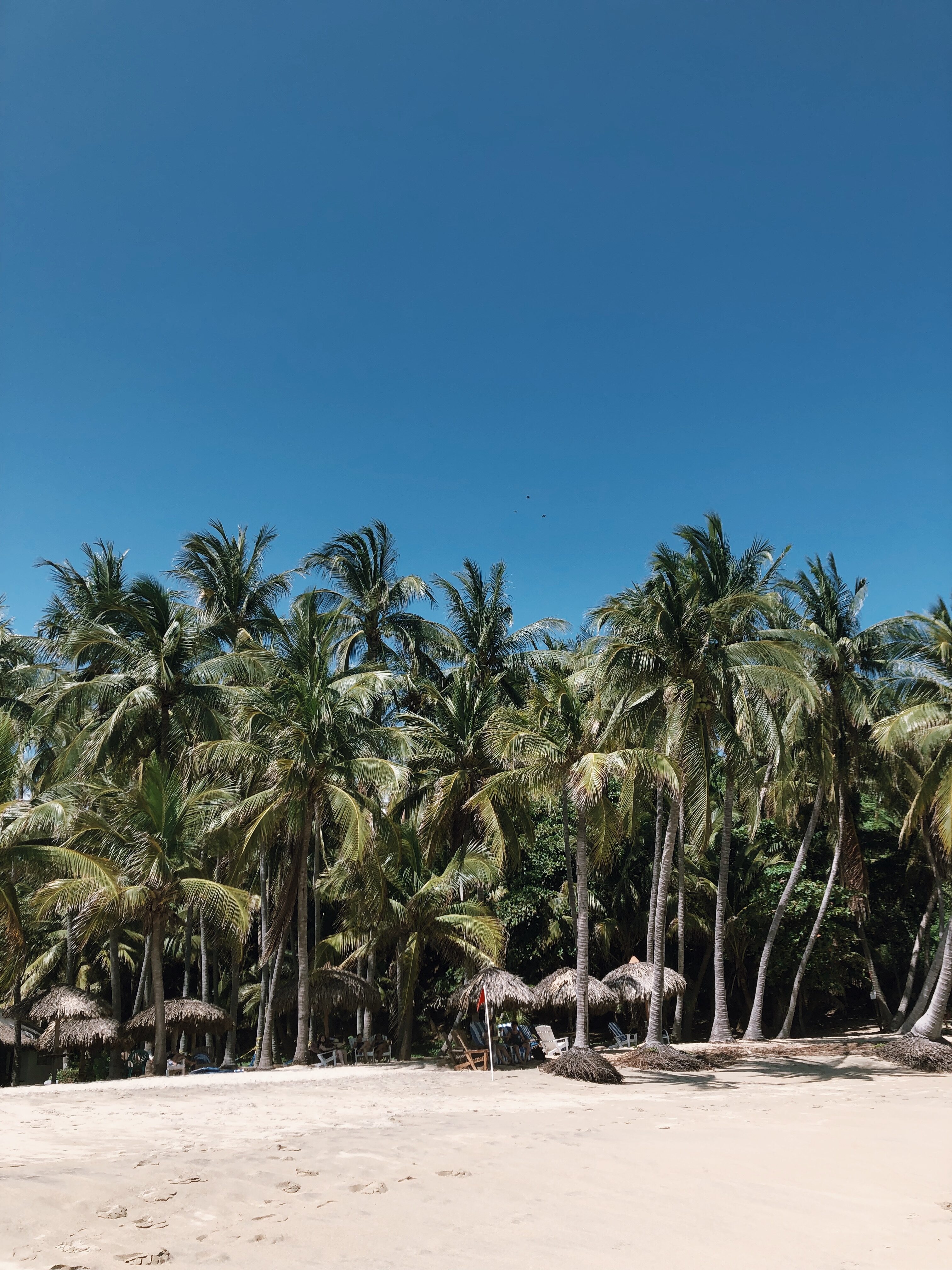 We spent an afternoon chasing waves and relaxing at a less populated beach in Bacocho. It's the perfect spot to blare tunes, pack a bag of snacks and spread out underneath the palm trees. A few other memorable Puerto Escondido highlights I often reminisce on — rolling out of bed to our balcony for a full body massage, stocking our kitchen with fresh fruit & veggies from the local market and refusing to have a set plan for any given day.
Love and light, xo