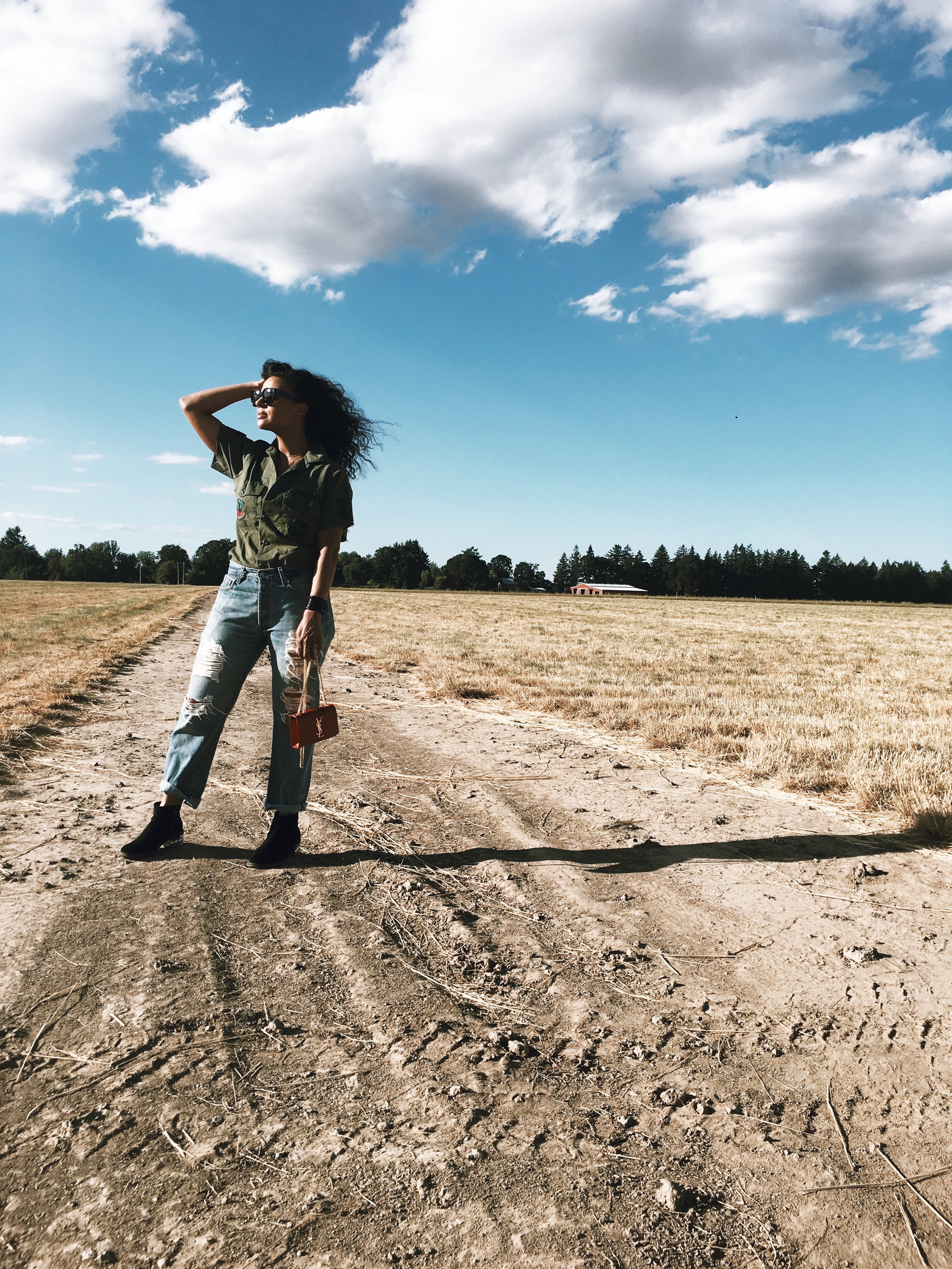 I was THIS close to letting summer fly by without planning a vaca this year. As mentioned here, my guy and I decided when we first started dating to make a tradition of celebrating our birthday's with a summer trip, but naturally life got in the way this year and we just never got around to nailing down a destination. BUT I finally got my act together and forced us to get into planning mode.
We've always talked about exploring places in the US that are unfamiliar, which is primarily the Northwest region and through different sources, heard amazing things about both Washington and Oregon. In considering Washington, we really wanted to explore Seattle and then make our way up to Vancouver. For Oregon, we were interested in getting a little dose of the city through Portland and then seeing what the coast and wine country was all about. For some reason, the planning seemed much more involved for Washington + Vancouver, quickly making Oregon the clear winner for me.
Every bit of summer in Oregon was a welcome change from what we're used to in a summer vaca – Warm days lead to cool nights. Soaking up serene mountain tops + a stunning coastline. And my favorite, the breathtaking vineyard views + sunsets. Of course there was also no shortage of great food, vintage finds and charming places to stay. If you're thinking about planning a trip, check out my full recap below and don't hesitate to let me know if I can answer any questions!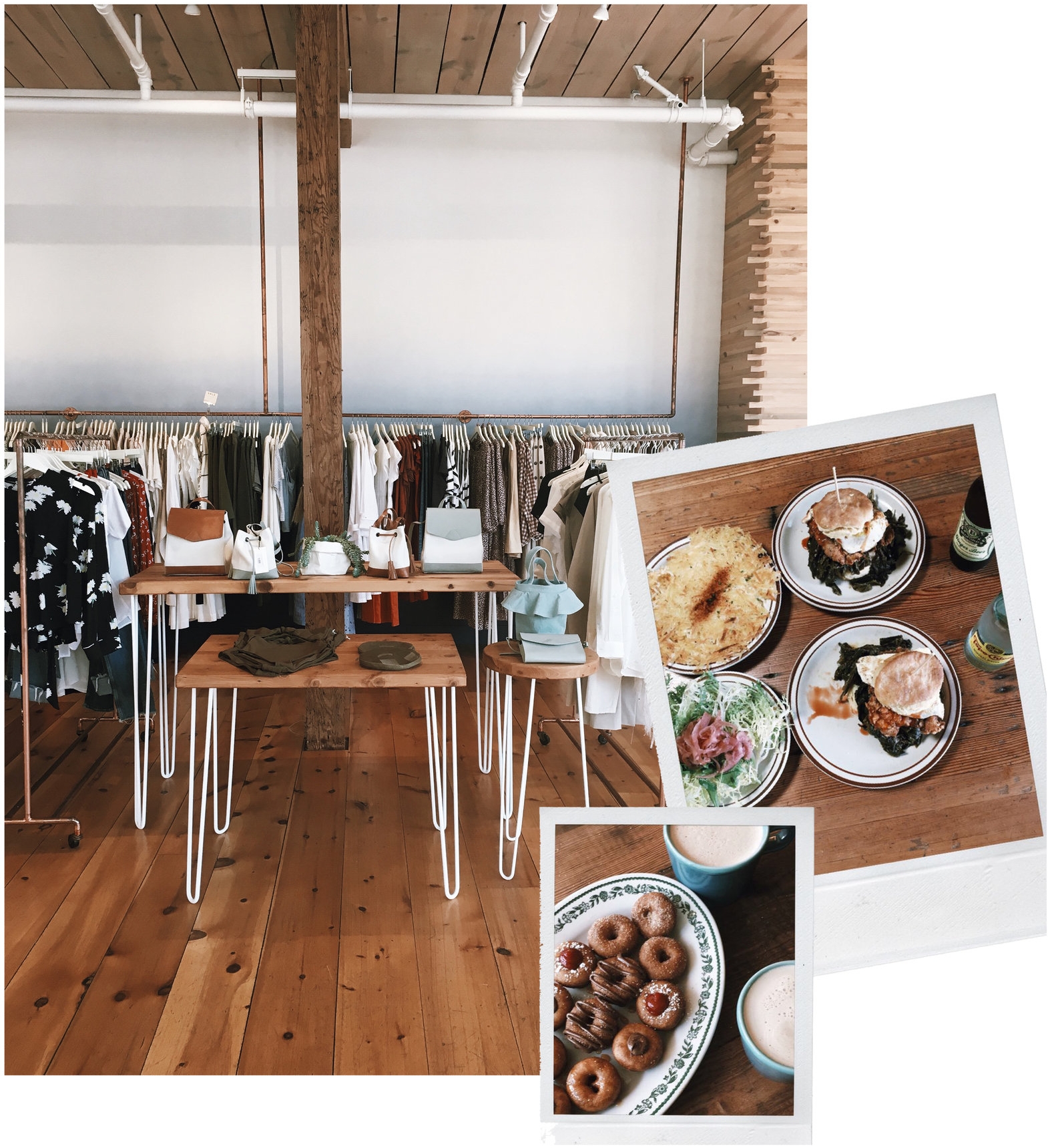 We spent two nights at The Jupiter Next Hotel in the Lower East Burnside neighborhood of Portland. This part of town was super cute and convenient to a lot of great restaurants + vintage shops.
Favorite food highlights: Screen Door, Pip's Original Doughnuts & Chai, Pine State Biscuits (We had dinner reservations at this Italian gem but let ourselves get lost in the day and never made it there. I'm still regretting it.)
Favorite shopping spots: WM Goods, House of Vintage, Red Fox Vintage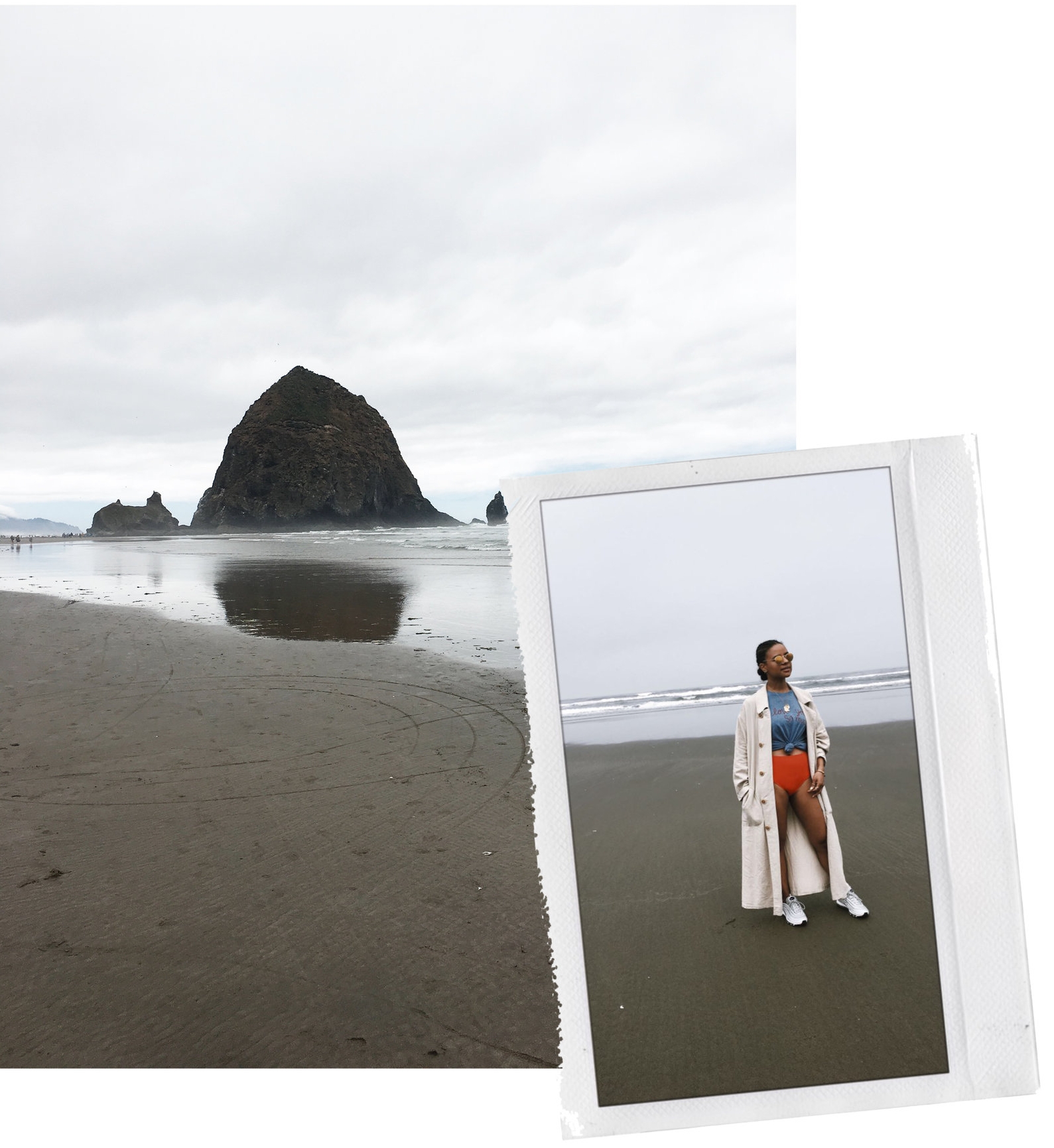 We left Portland and headed to the coast for a night to check out Cannon Beach. We ended up staying at Ashore Hotel in Seaside because I loved the cute retro vibes, but if we would have spent more time there I would have definitely looked into renting one of the many cute cottages that are all over town. You will definitely want to come prepared with a lot of layers for the coast. The weather for us was very overcast, so the high never really got above 65 taking my beach look to new heights with a lightweight trench coat.
Sight to see: Haystack Rock is the main attraction at Cannon Beach and even more breathtaking in person.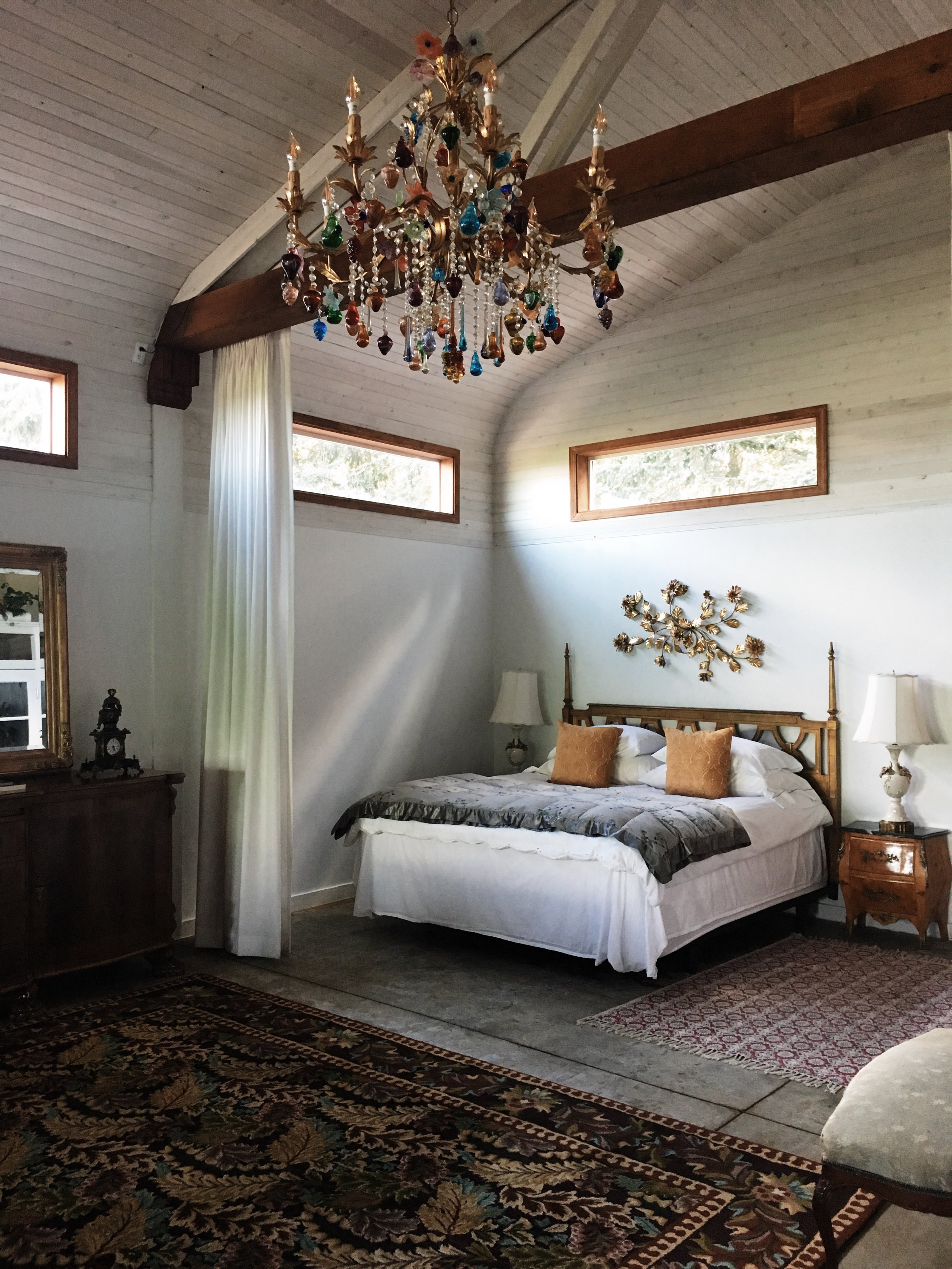 We ended the last leg of our trip in Willamette Valley and were completely blown away with our stay at Vivid Vineyards Cottage. Just WOW. This was my first time booking an Airbnb and I feel like the bar has been set so incredibly high. This cottage is tucked away in a vineyard and the hosts really went above and beyond with the personal touches to make us feel completely at home.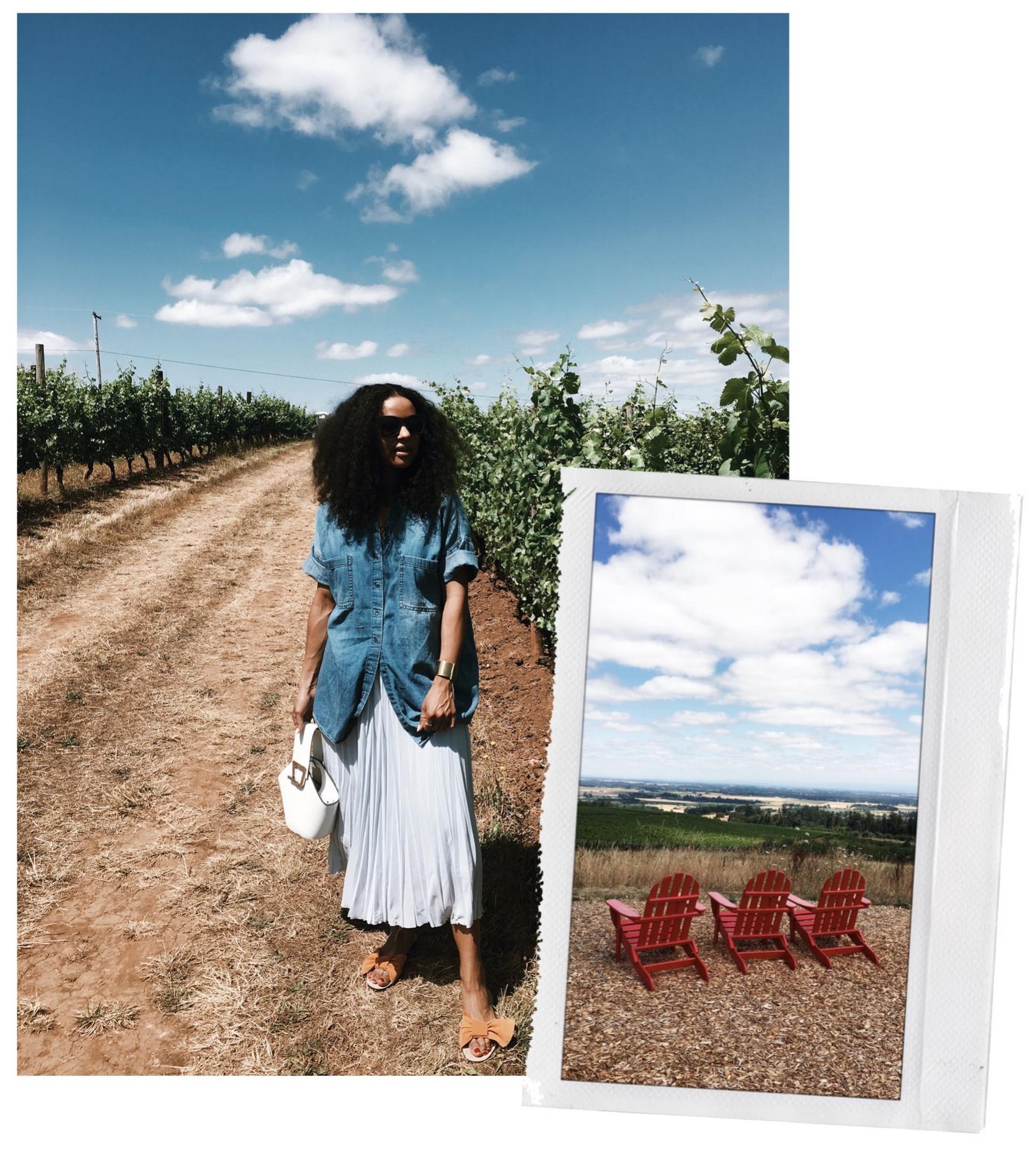 We fully immersed ourselves in Oregon wine country with a private tour + tasting at Brooks. I never got around to scheduling one ahead of time, but when we showed up unannounced, Brooks happily accommodated us on the fly. Their team was beyond amazing in making our first winery experience so memorable – highly recommend.
xo