If you still haven't planned a summer trip, allow me to introduce you to the gem that is Isla Holbox. I recently shared everything you need to know about where to stay in this magical place, so I'm excited to give the full low down on how to prepare and everything you need to do while you're there!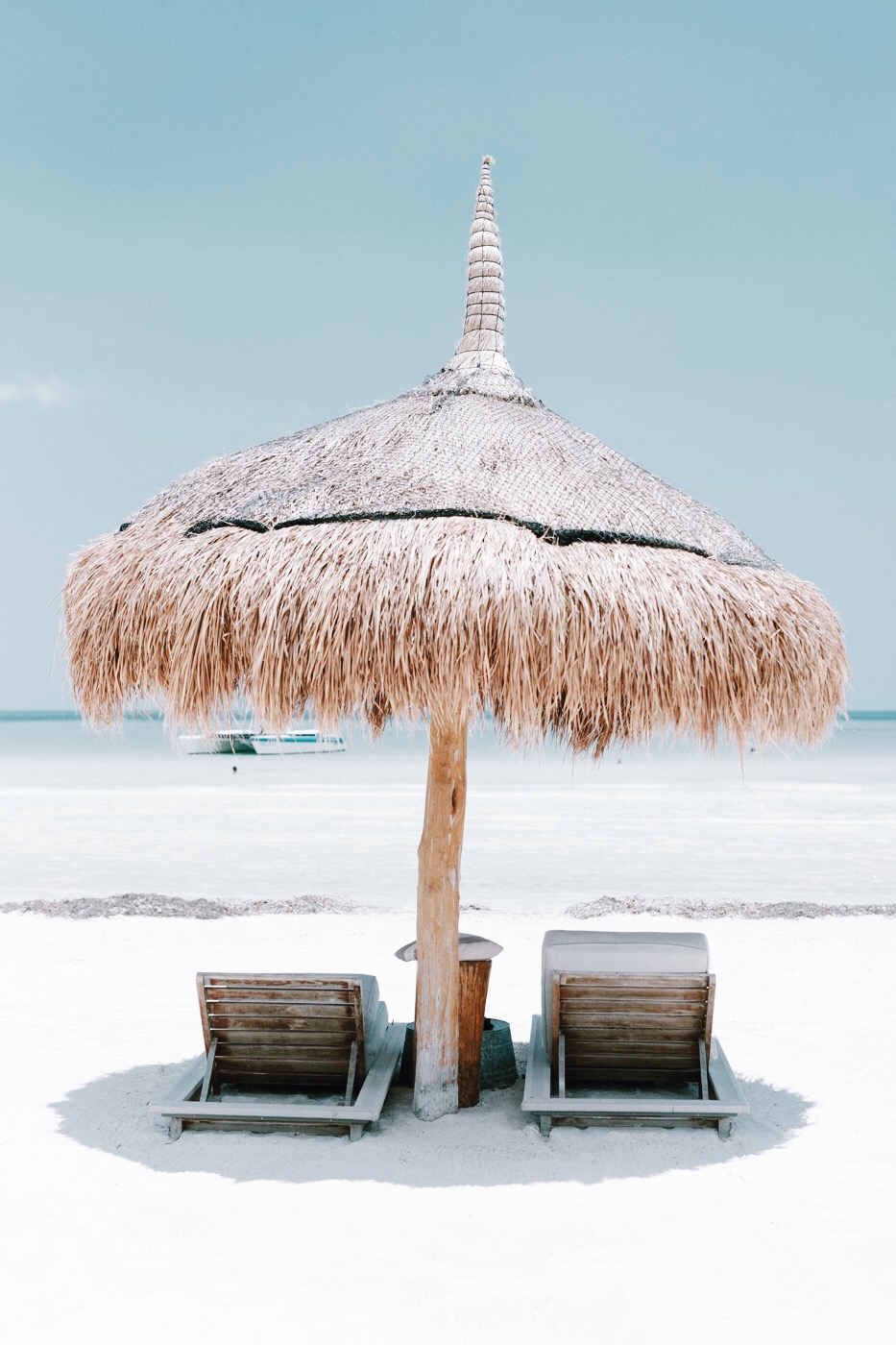 Holbox is pretty remote but I promise it is well worth a full day of travel. You fly into Cancun, followed by an hour and 45 minute drive north and then a 30 minute ferry to the island. Just outside the ferry port, you will find a taxi (aka glorified golf cart) line to transport you to your final destination. Holbox is SO special because it's still very untapped. Cars are not driven because everyone transports by foot, bike or golf cart. You should also be prepared to pay cash almost everywhere. Prior to getting there, our hotel made us aware of this so we made sure to bring more cash than normal. Breakfast was included with our stay, so I would say $600-800 in cash for two people visiting for three days is pretty sufficient to cover food, drinks and taxi's (in moderation of course). We paid for certain things ahead of time, like our airport transfers, ferry ride and catamaran boat excursion.
Where to Eat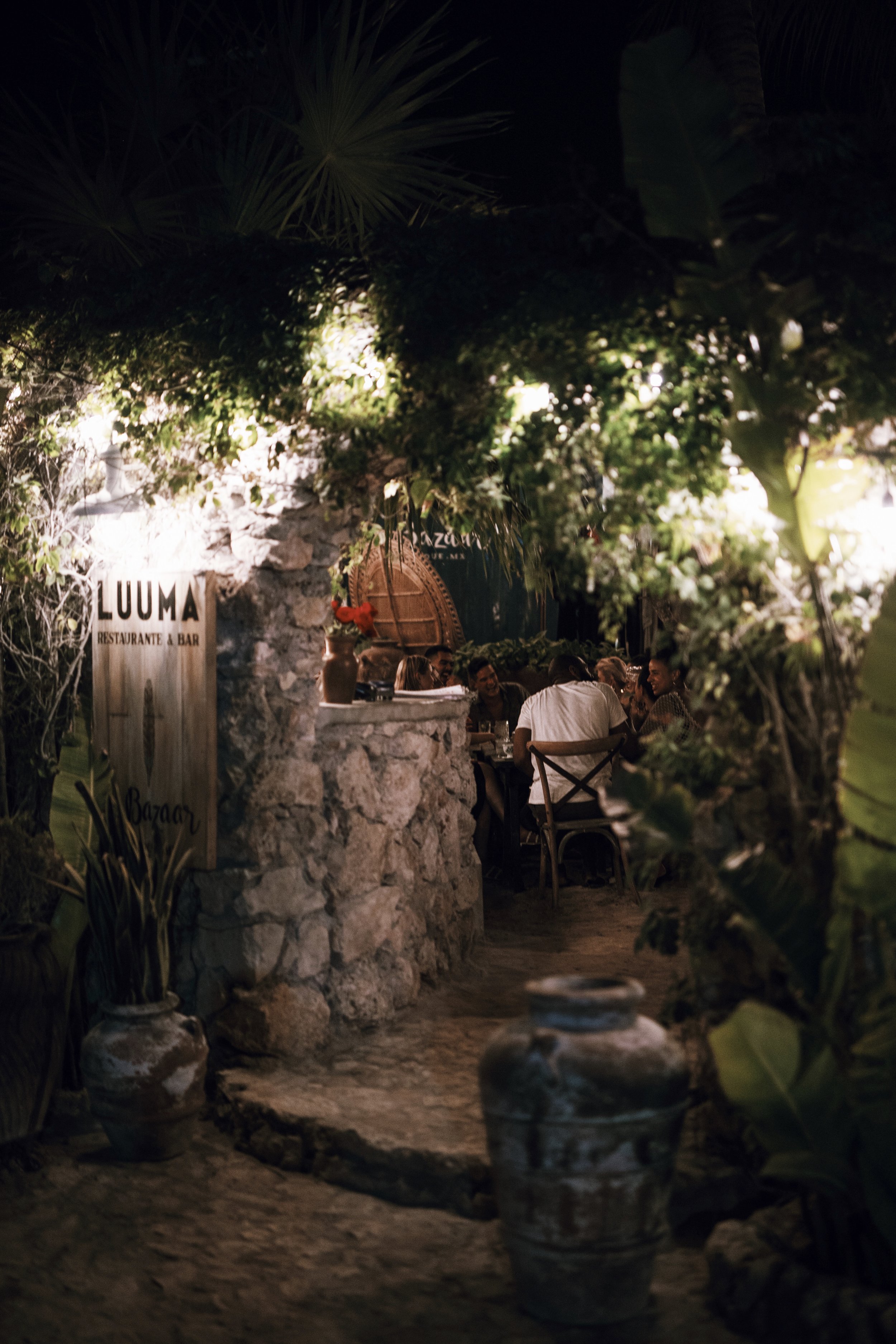 Pro Tip: Mosquitoes are no joke at night, so be prepared to leave your fragrance behind and lather up in bug repellent!
Luuma – A great vibe any time of day, I highly recommend Luuma for dinner. It's a tapas style menu, so our crew literally ordered one of everything all of which was so good. The seafood soup was my personal favorite. I know, who gets soup at the beach but the flavors were on point. If you're a seafood lover like me, I promise you will thank me later.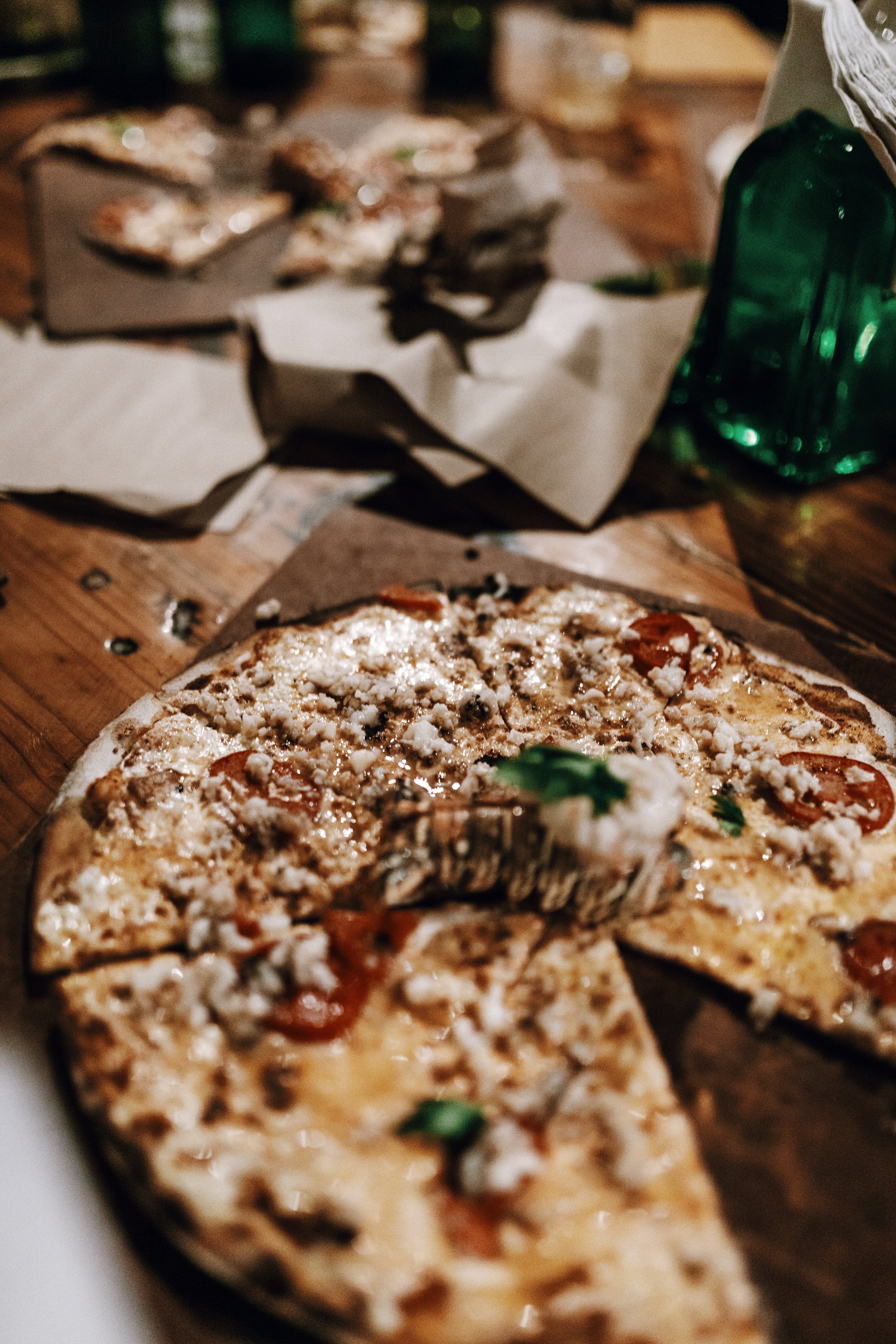 Roots Pizza – Another great spot for dinner, they are known for the lobster pizza and it did not disappoint.
Mandarina (Casa Tortugas) – After many days of guacamole and ceviche, it was a nice departure to indulge in pasta at Mandarina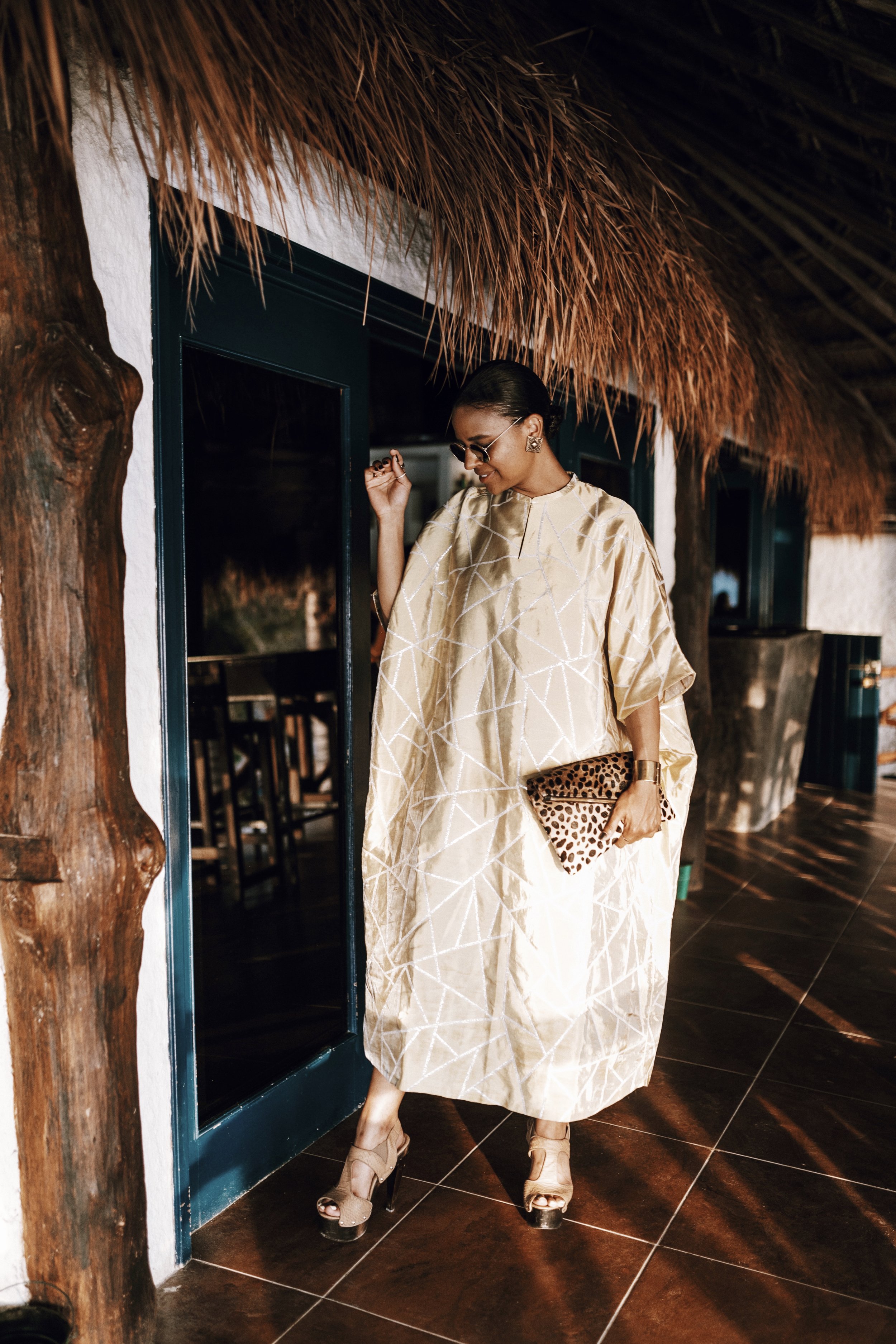 Most nights I wore some variation of a swimsuit + cover up, but decided one night deserved a little more effort so I opted for a flowy caftan and platform heels.
Where to Play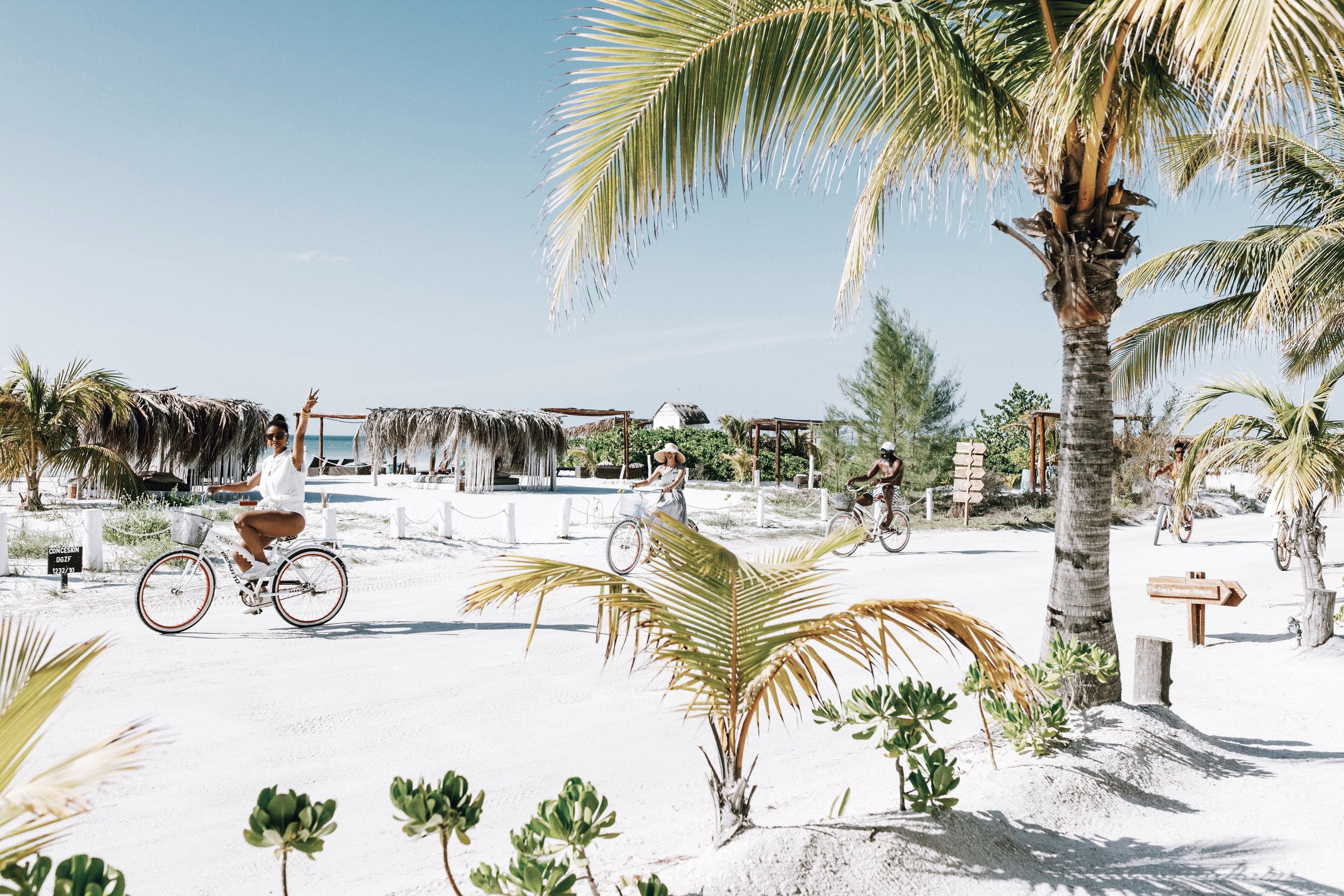 The best way to get around is by bike.
Alma Pool – The rooftop bar, pool and dj at Alma offers up those day party vibes with panoramic views of the island.
"Downtown" Holbox – Hands down my favorite spot on the island, the downtown square is centered by a colorful playground. At night, many locals gather here for live performances with food carts set up all around. The energy radiating was unmatched.
Salma – This super cute beach bar lined with swinging seats is a great spot to grab a drink and do a little dancing.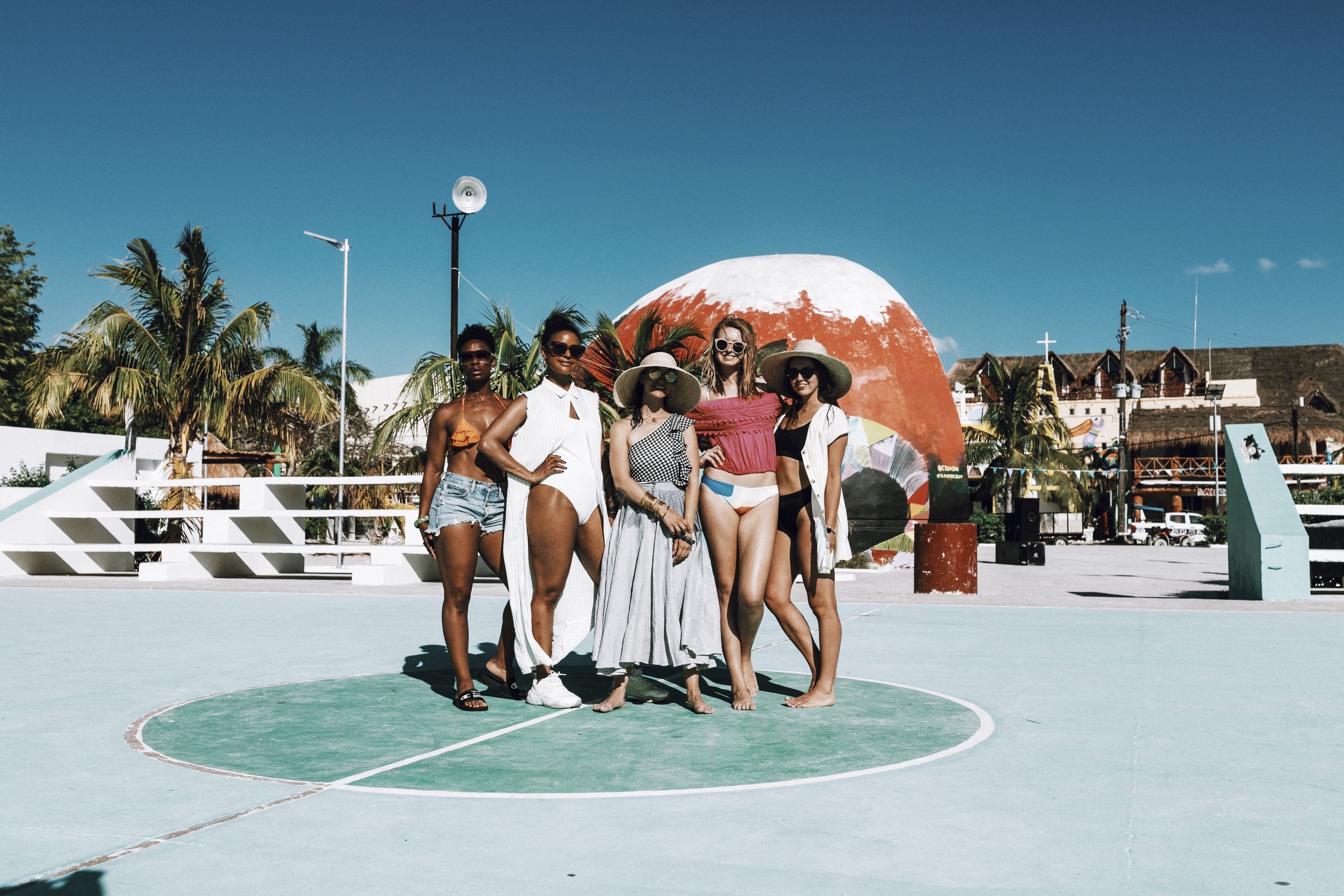 Downtown Holbox is packed with color and character.
Where to Explore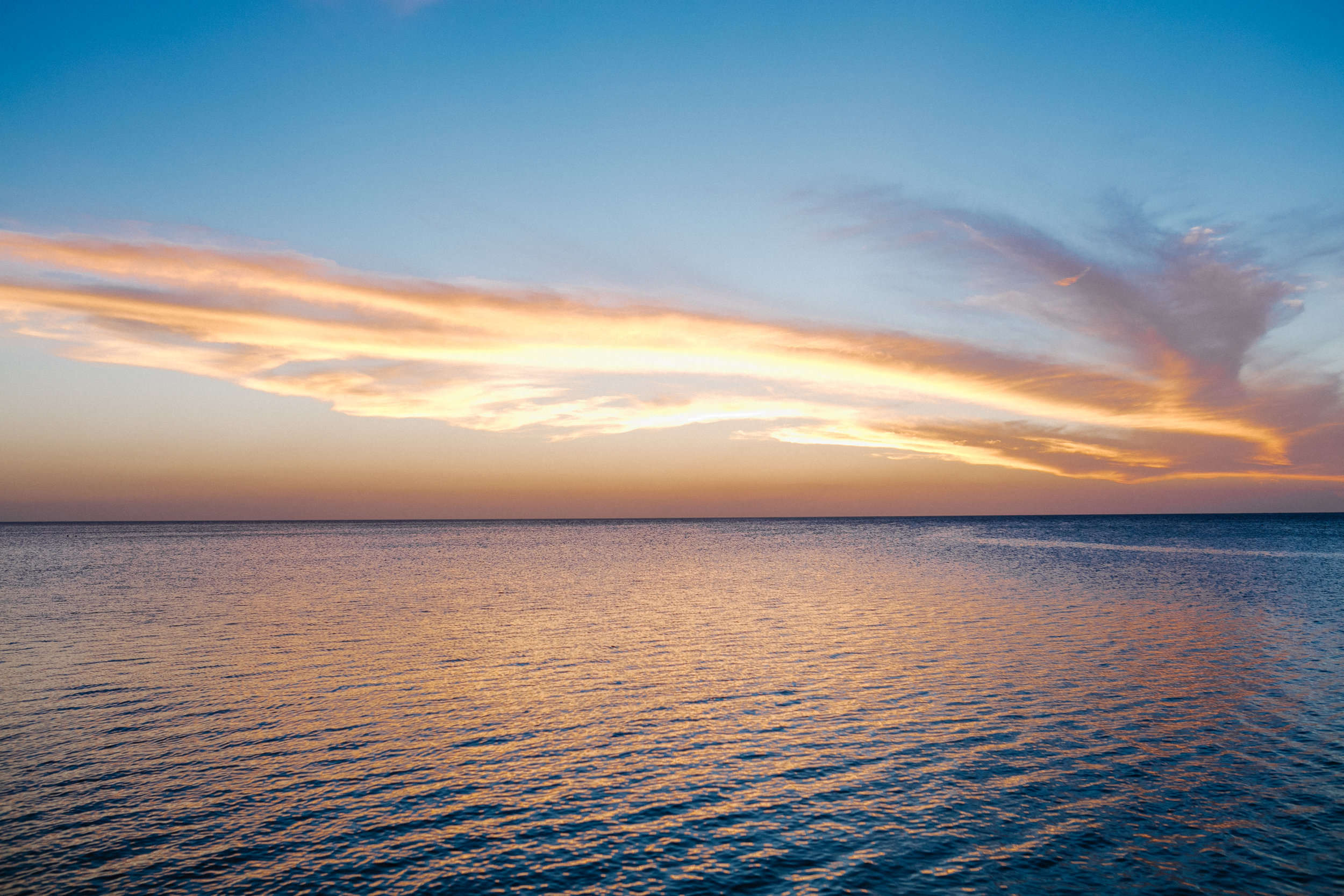 Boatside – The sunsets in Isla truly felt like nothing I've ever seen. The first night we set sail for a sunset catamaran cruise and it was perfect for getting everyone in the vacation mood right away. On our final day we decided to do a last minute boat excursion where we explored a local cenote and Paradise Island. While I was secretly hoping to bask in a lazy day, it was definitely one of the best parts of our trip and I wouldn't have changed a thing.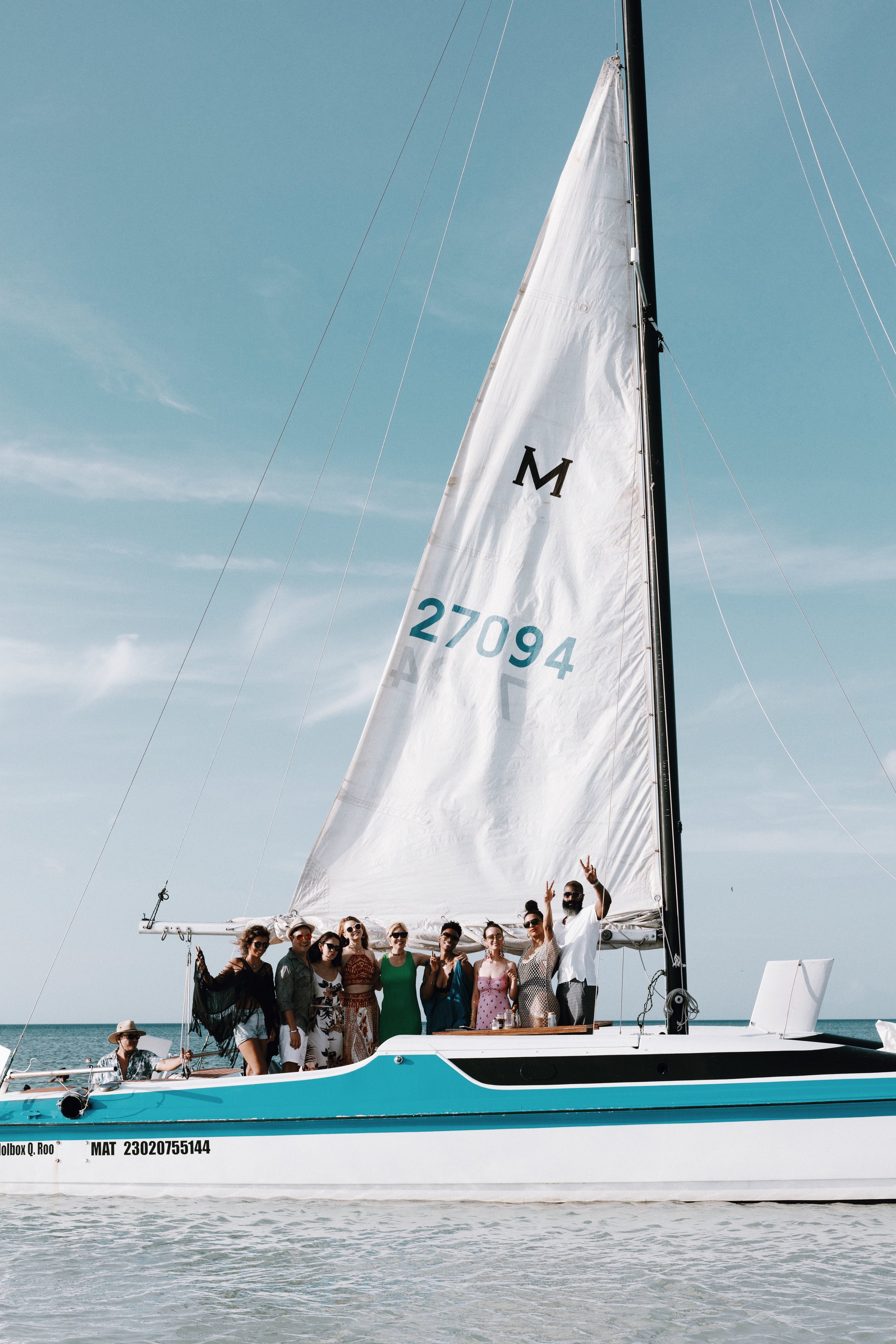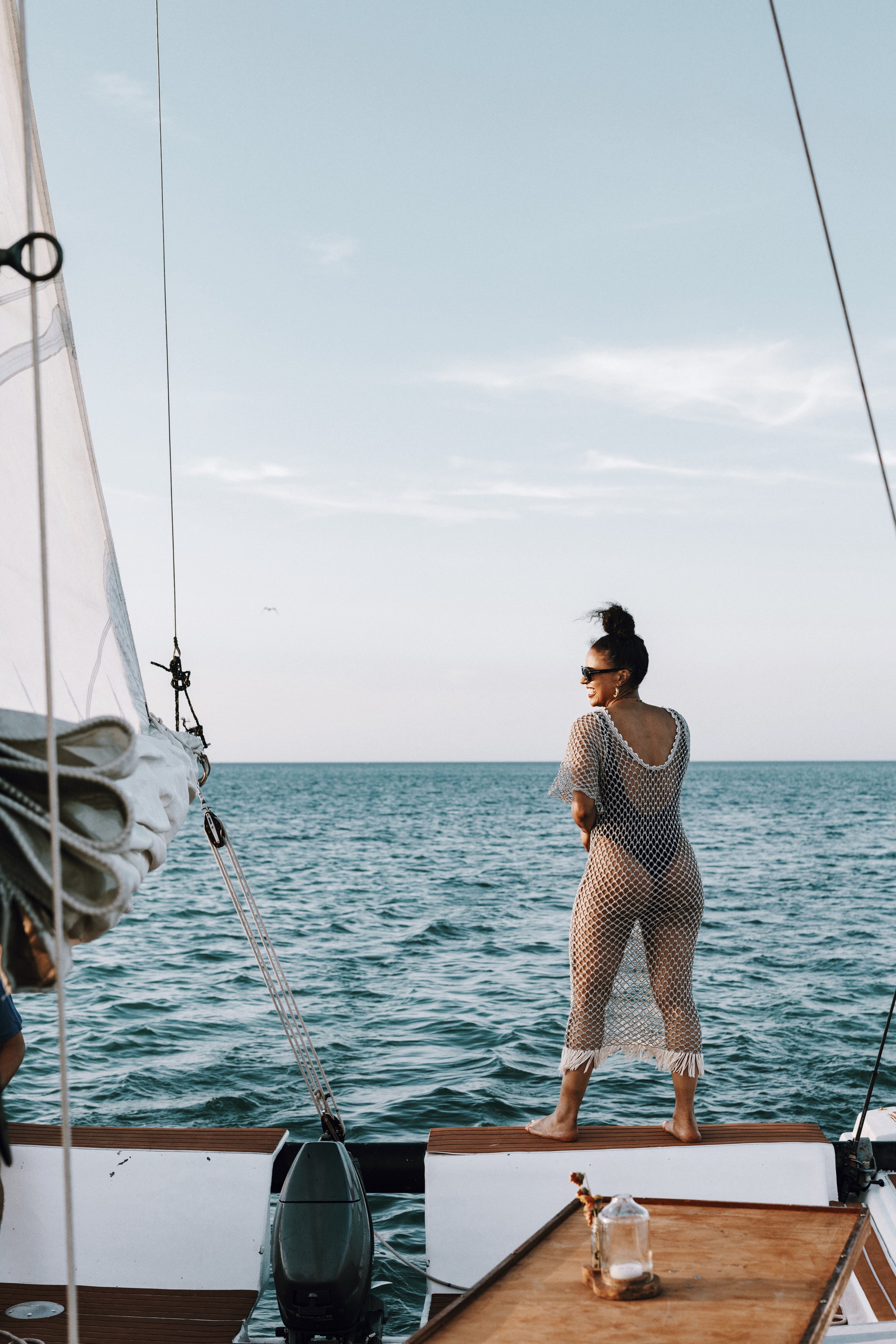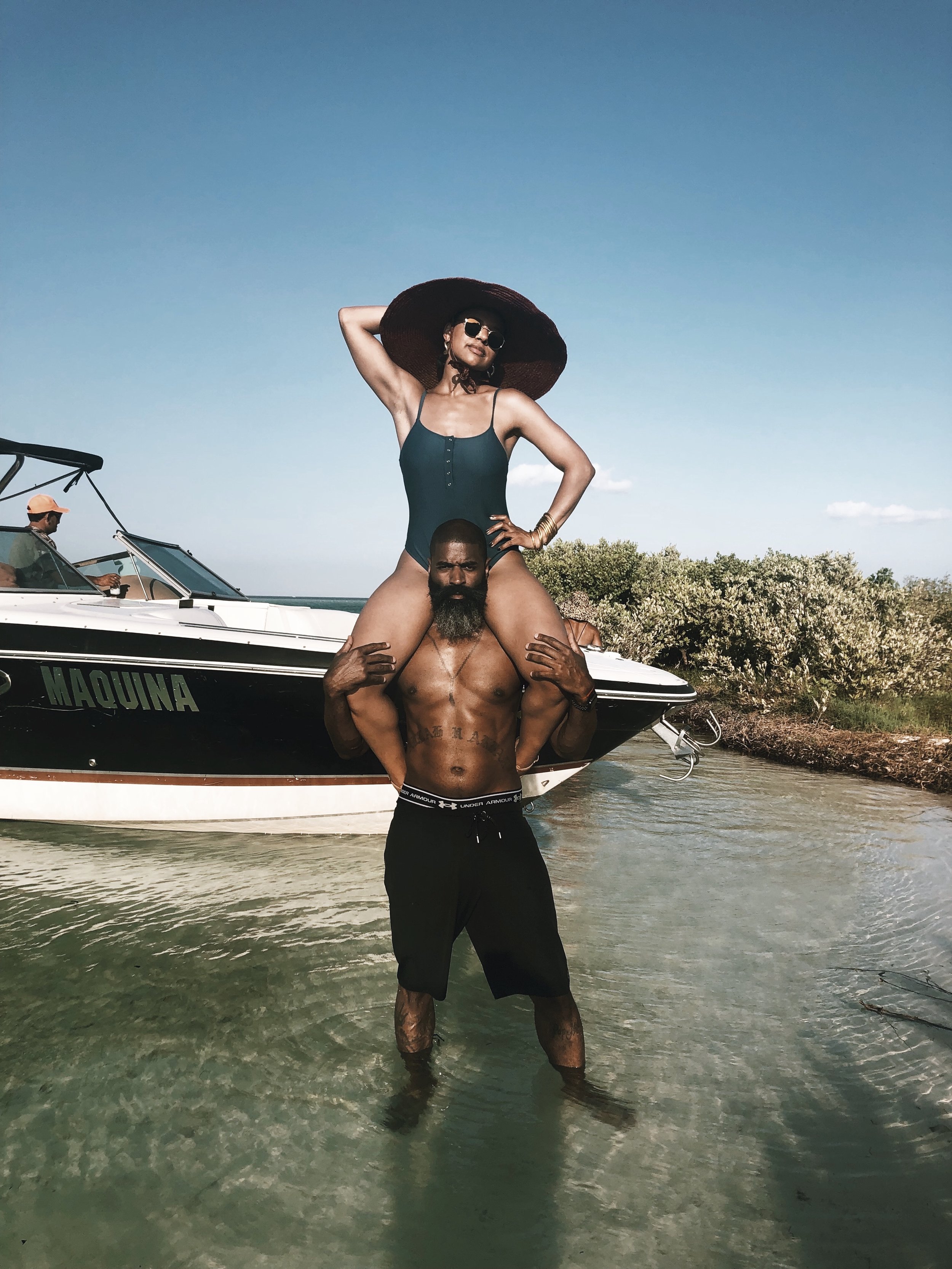 Pulling up to Paradise Island ready to explore.
Beachside – The beach in Isla is so perfect. It was never crowded and felt as though we had it entirely to ourselves everyday. My favorite indulgences were the fresh coconut water cart and massage huts set up by locals.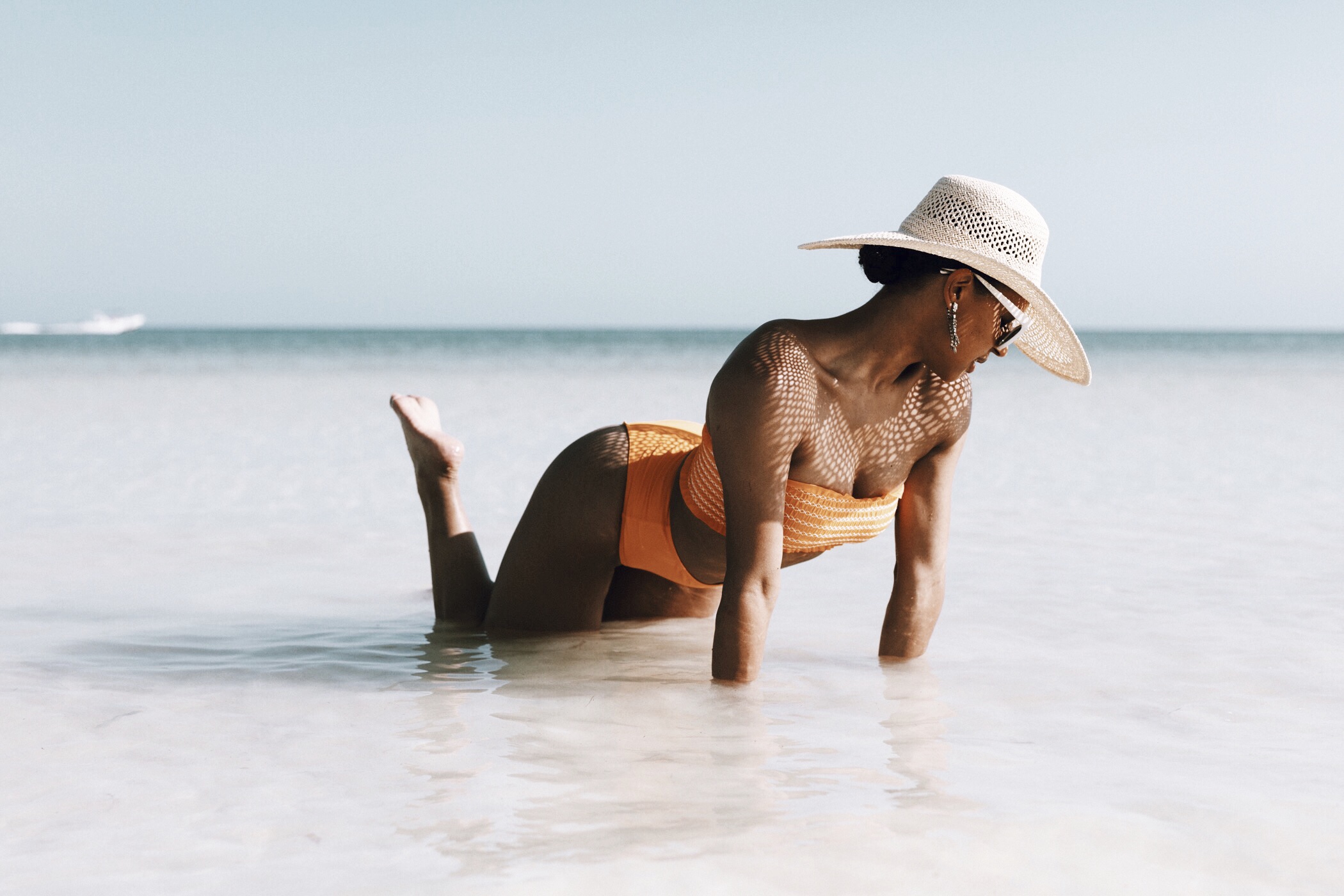 Photos: Fort Lion Studio
xo