I recently attended my first SXSW (South by Southwest) Festival in Austin, TX, which is essentially an annual festival of film, interactive media and music. My girl Taylor Madison of The Simple Sol used SXSW as the perfect backdrop to celebrate the official launch of Sol Society – a journey to bridge the gap between exploration and genuine connections made among people from all walks of life. I was excited to be a part of this special moment that allowed me to meet and connect with some truly beautiful souls – I'm talking to you We The Birds and Twelve Thirty Four Flowers – to name a few. The weekend was spent poolside mingling and meeting new faces at the Hotel St. Cecilia Soul Pool, catching a live performance from Kacey Musgraves at Stubb's and a family-style dinner on the Hotel St. Cecilia terrace to cap off the weekend.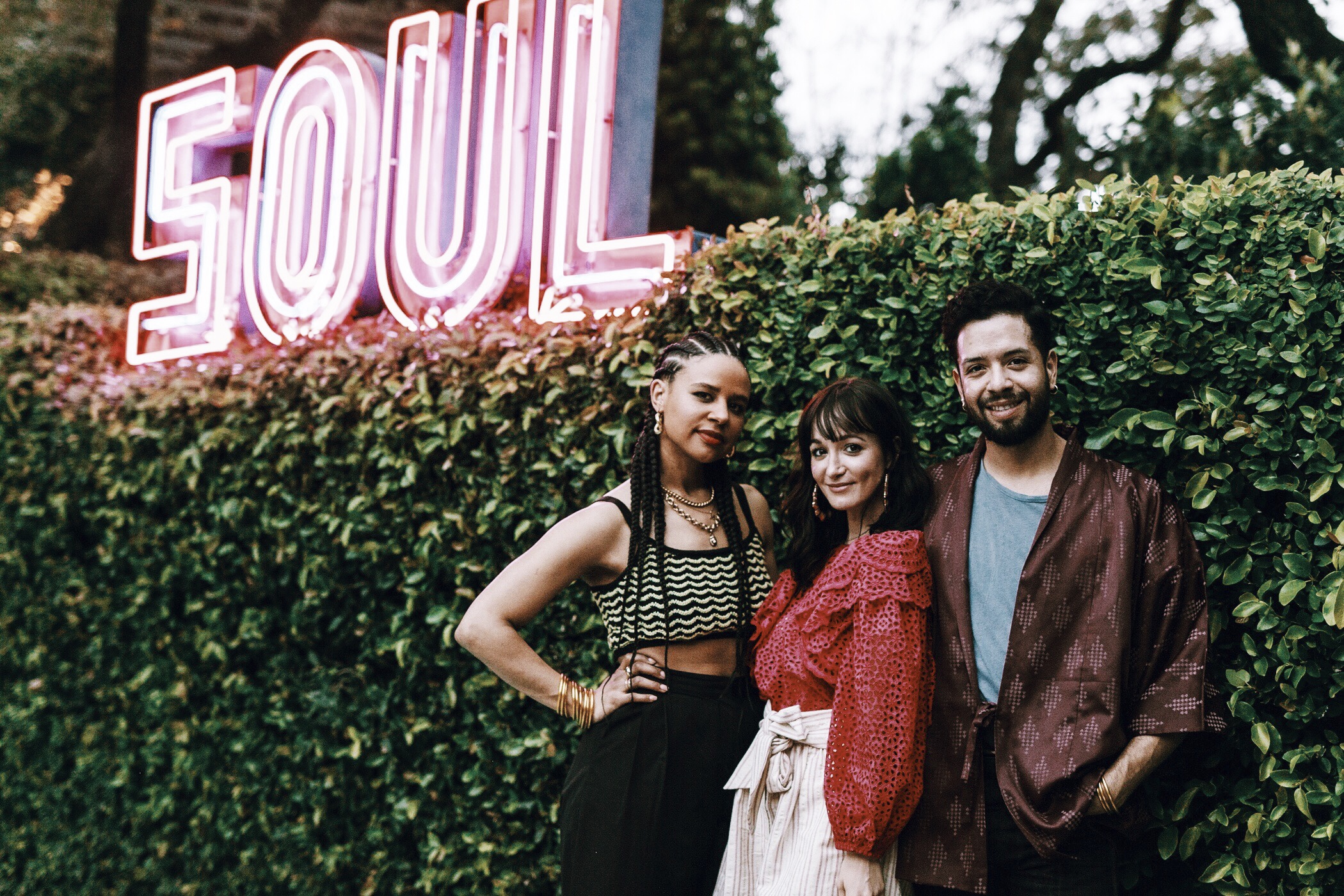 With Taylor of The Simple Sol and Patricio of Twelve Thirty Four Flowers at the Hotel St. Cecilia Soul Pool the first night we arrived.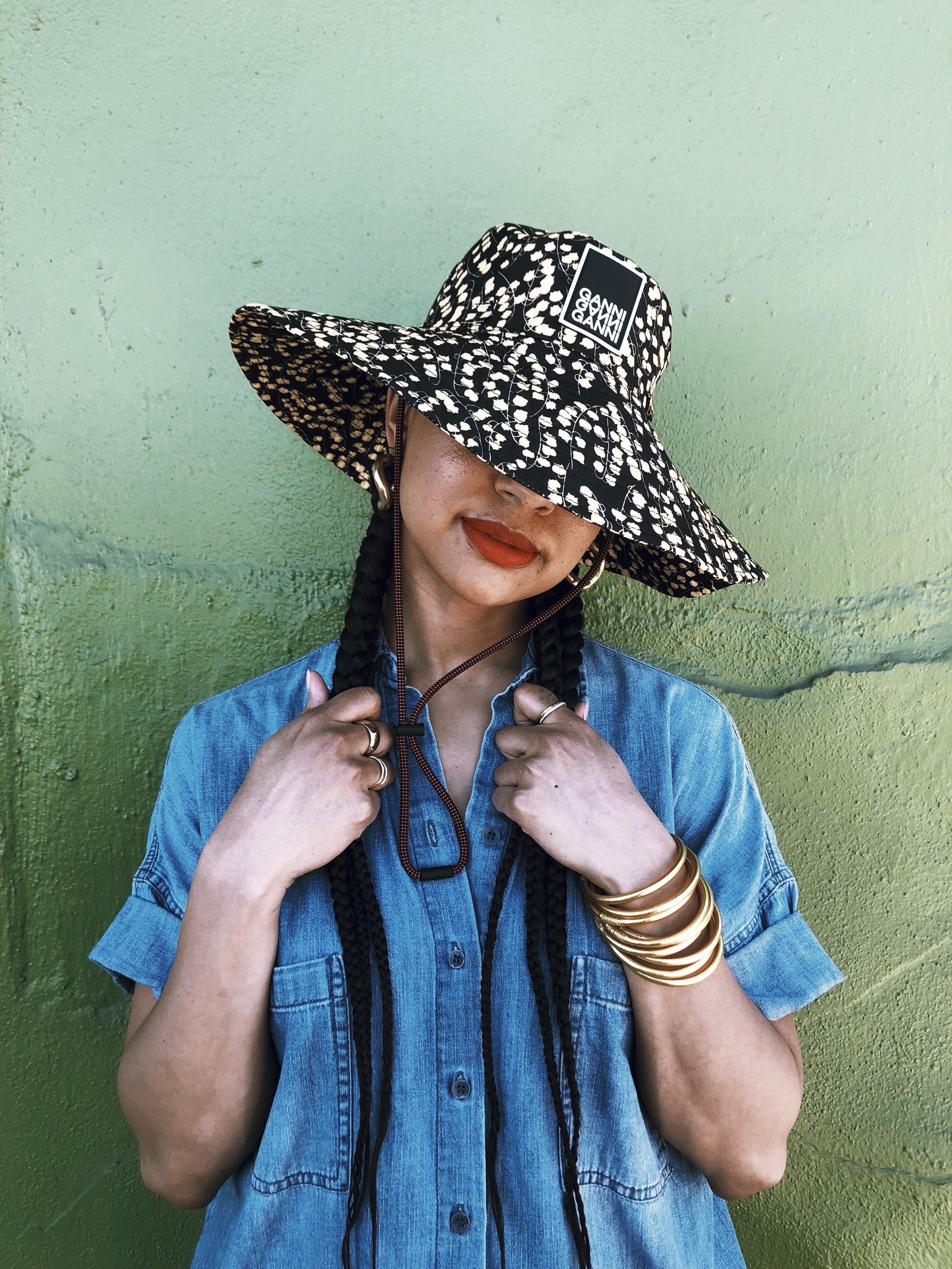 During some down time, I made sure to pop into a couple of my favorite vintage stores in the area – Prototype and Passport .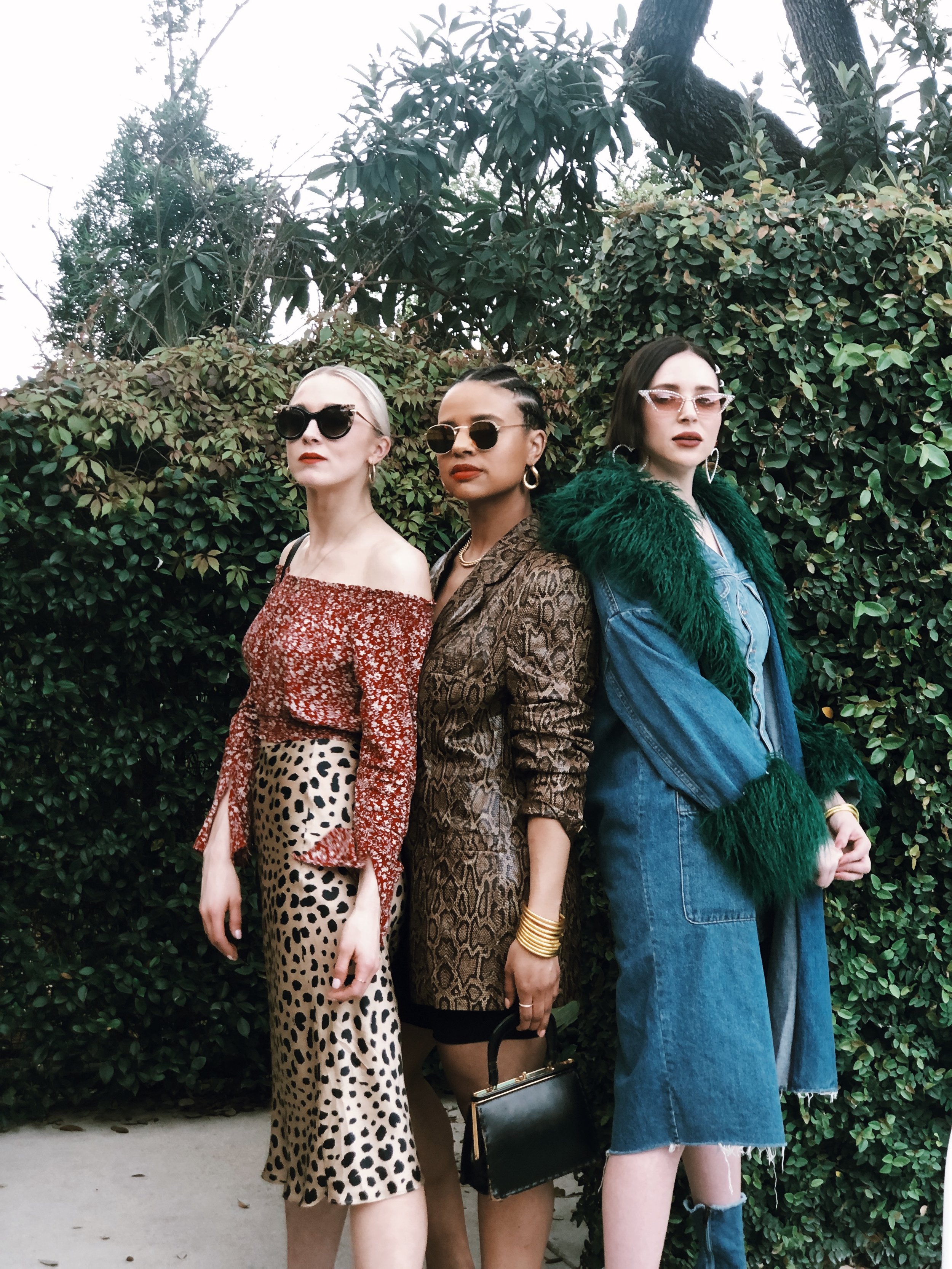 My roommates for the weekend and long lost sisters I always wanted, We The Birds, back at the Soul Pool just before the Kacey Musgraves concert.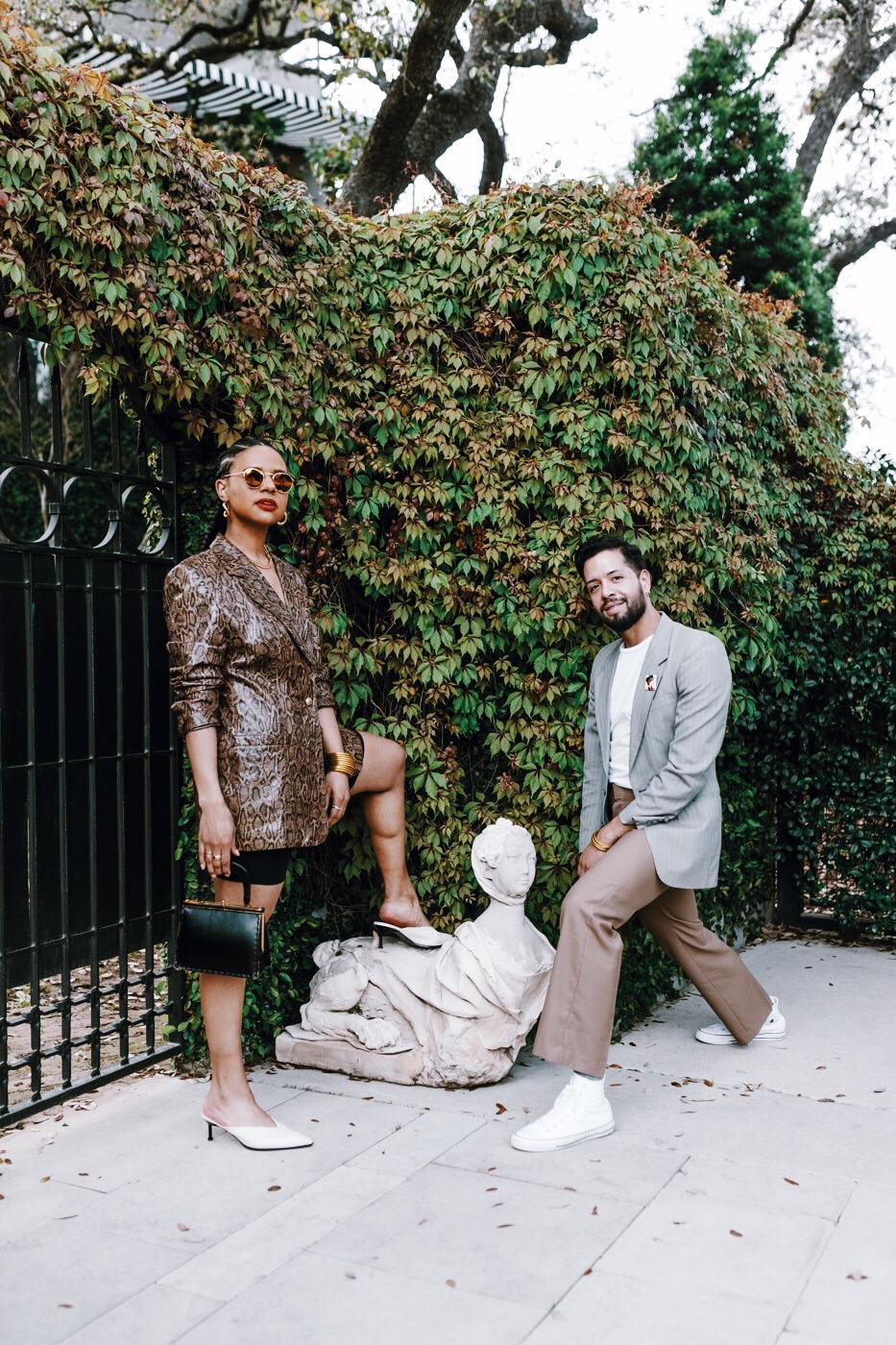 What I wore: Prototype Vintage Python Blazer, Old Alo Leggings Cut Into Shorts, Mercedes Castillo Mules , Prototype Vintage Bag, BudhaGirl Bangles , Laura Lombardi Hoops .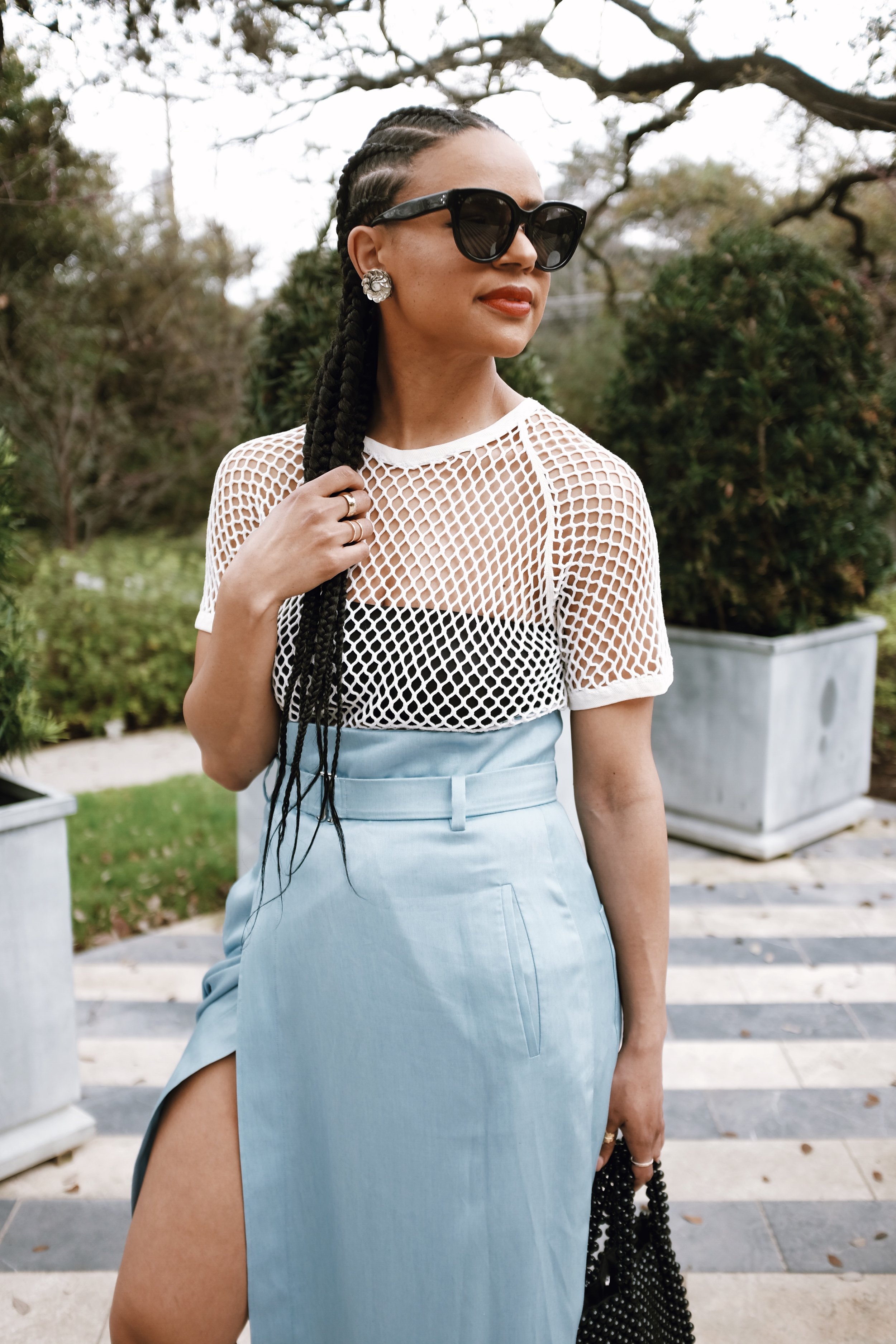 What I wore for the last supper together: Passport Vintage Mesh Top, LIVELY Bandeau Bra , Tibi Midi Skirt, Zara Beaded Bag, Vintage Earrings.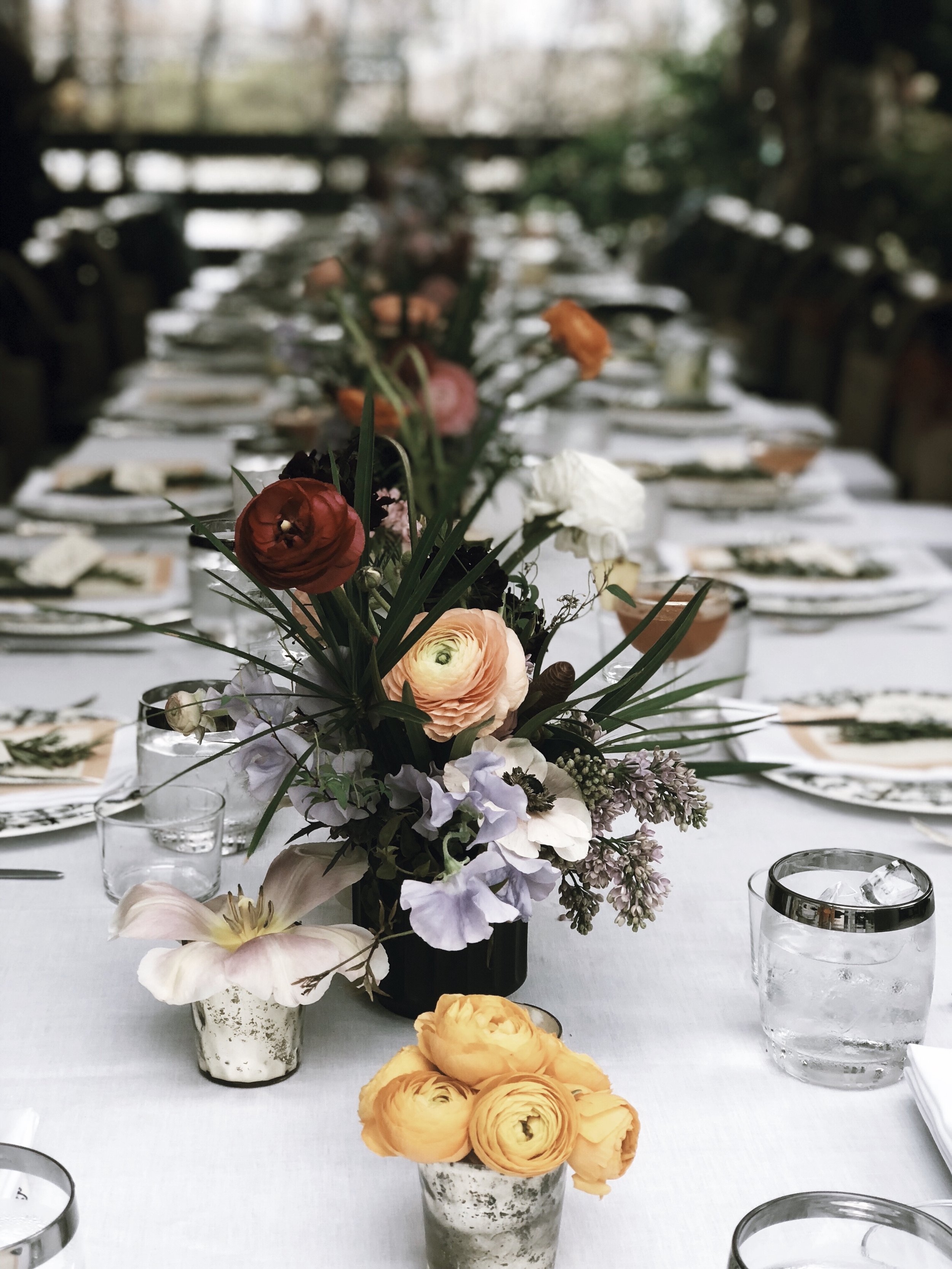 Patricio of Twelve Thirty Four Flowers created stunning arrangements to outfit the terrace dinner tablescape.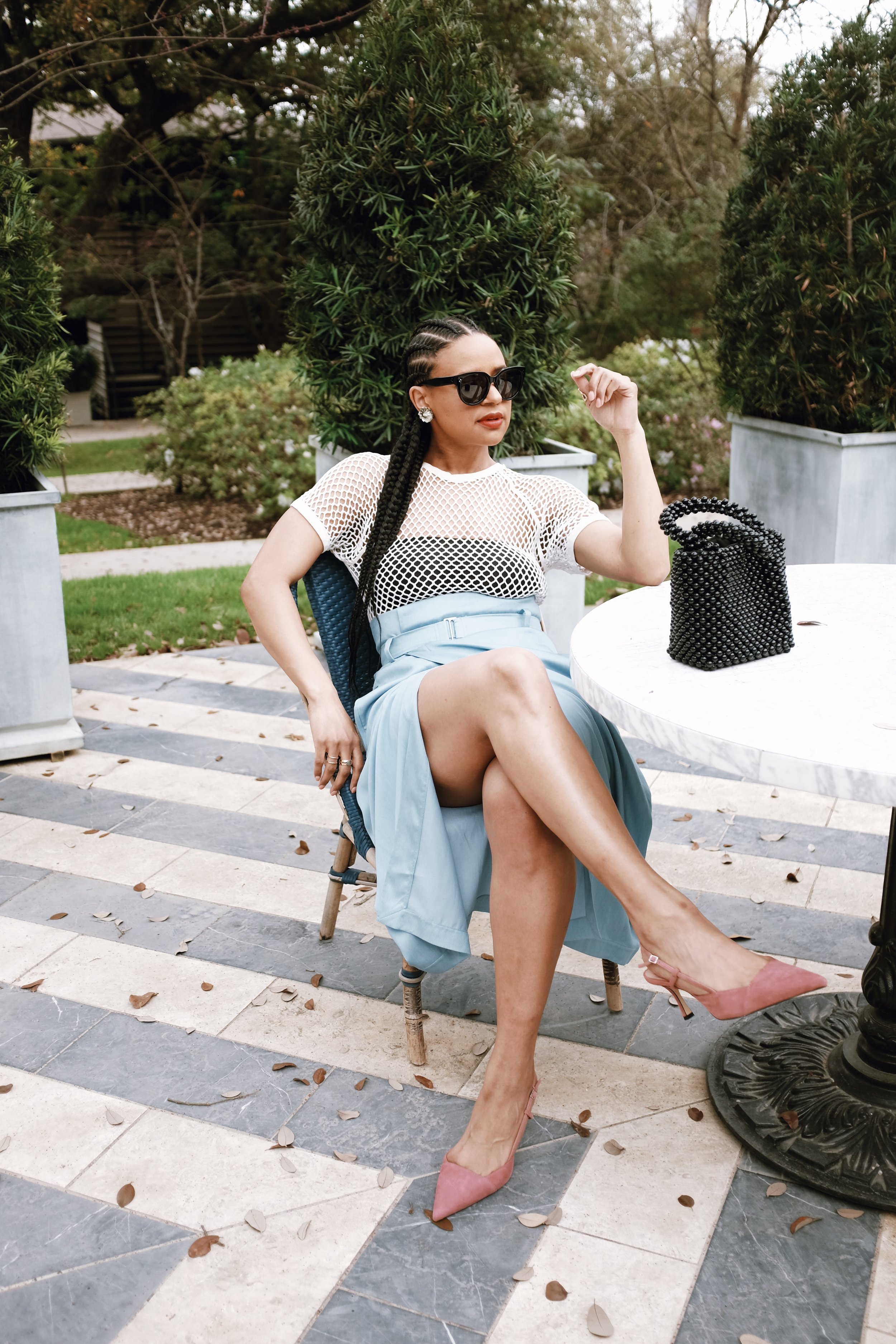 Photos captured by Fort Lion Studio + my iPhone.
xo