A wardrobe staple and closet essential, the button down is a great go-to for work and everyday wear. While nothing is wrong with wearing it in a classic way, it's always fun to step outside your comfort zone and style it in a way that stands out among the crowd. Here are a few of my top tips to do just that.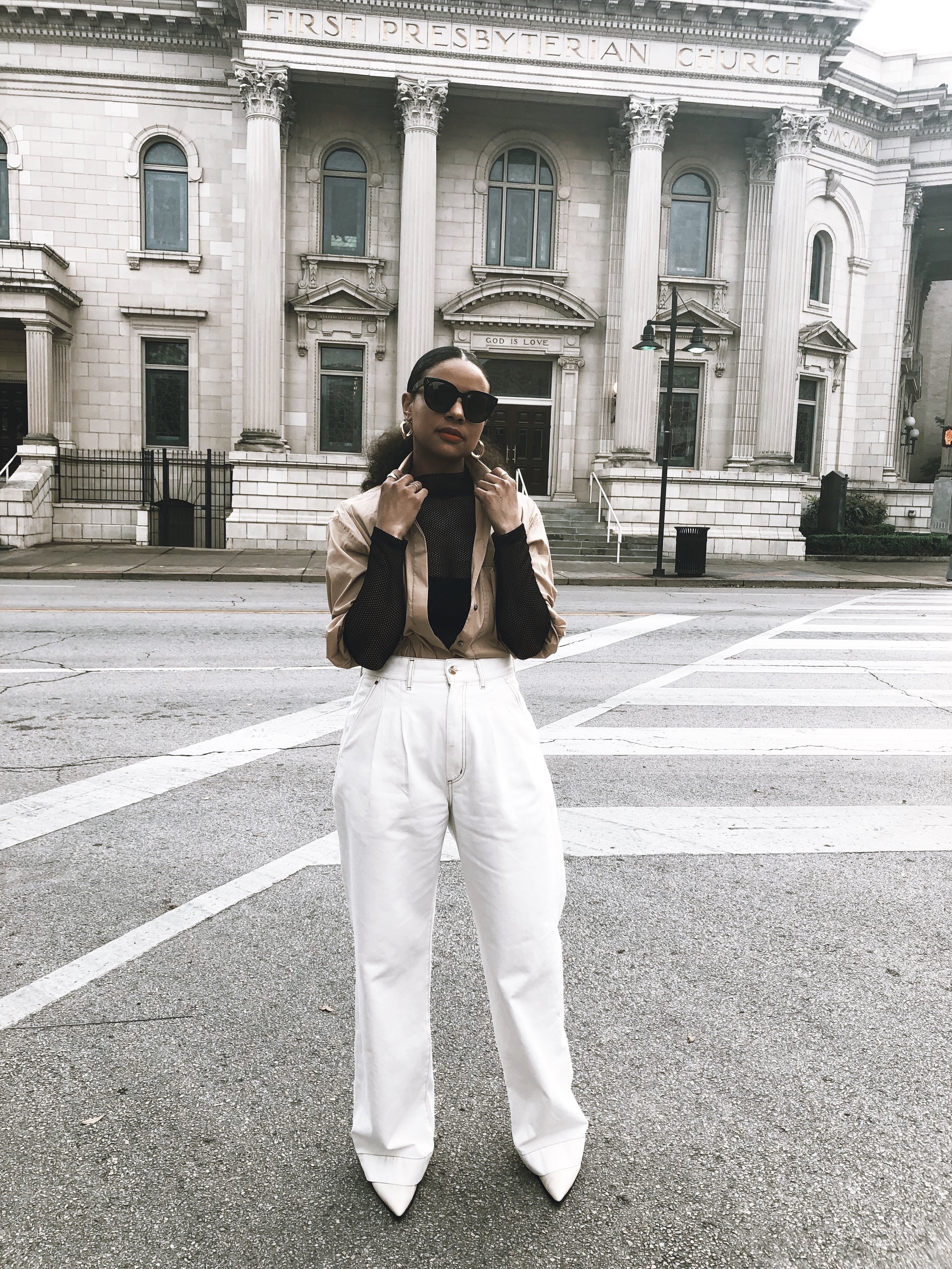 Regina Pyo Button Down ( similar ) Pro Tip: Look for an oversized style or order up a size for a looser fit. H&M Mesh Long Sleeve Top ( similar ) Pro tip: Order down a couple sizes to achieve a fitted look. Goldsign Denim . Mercedes Castillo Mules . Laura Lombardi Hoops .
Style your button down with a semi-sheer top underneath, leaving all the buttons unbuttoned except for a couple at the bottom and tucked into into high-waisted pants. Layers are tried and true for adding interest and depth to your look, so when in doubt always think LAYERS!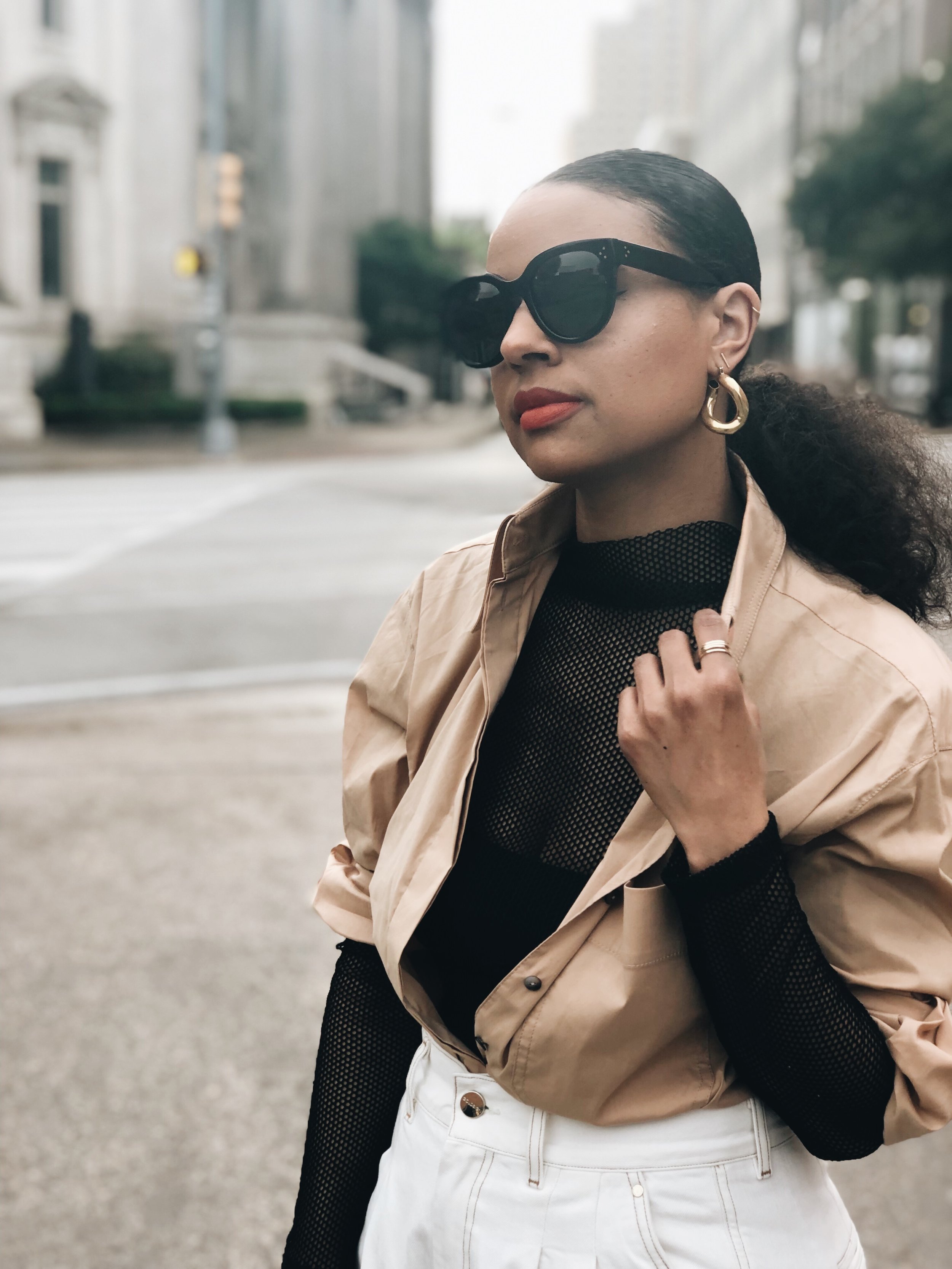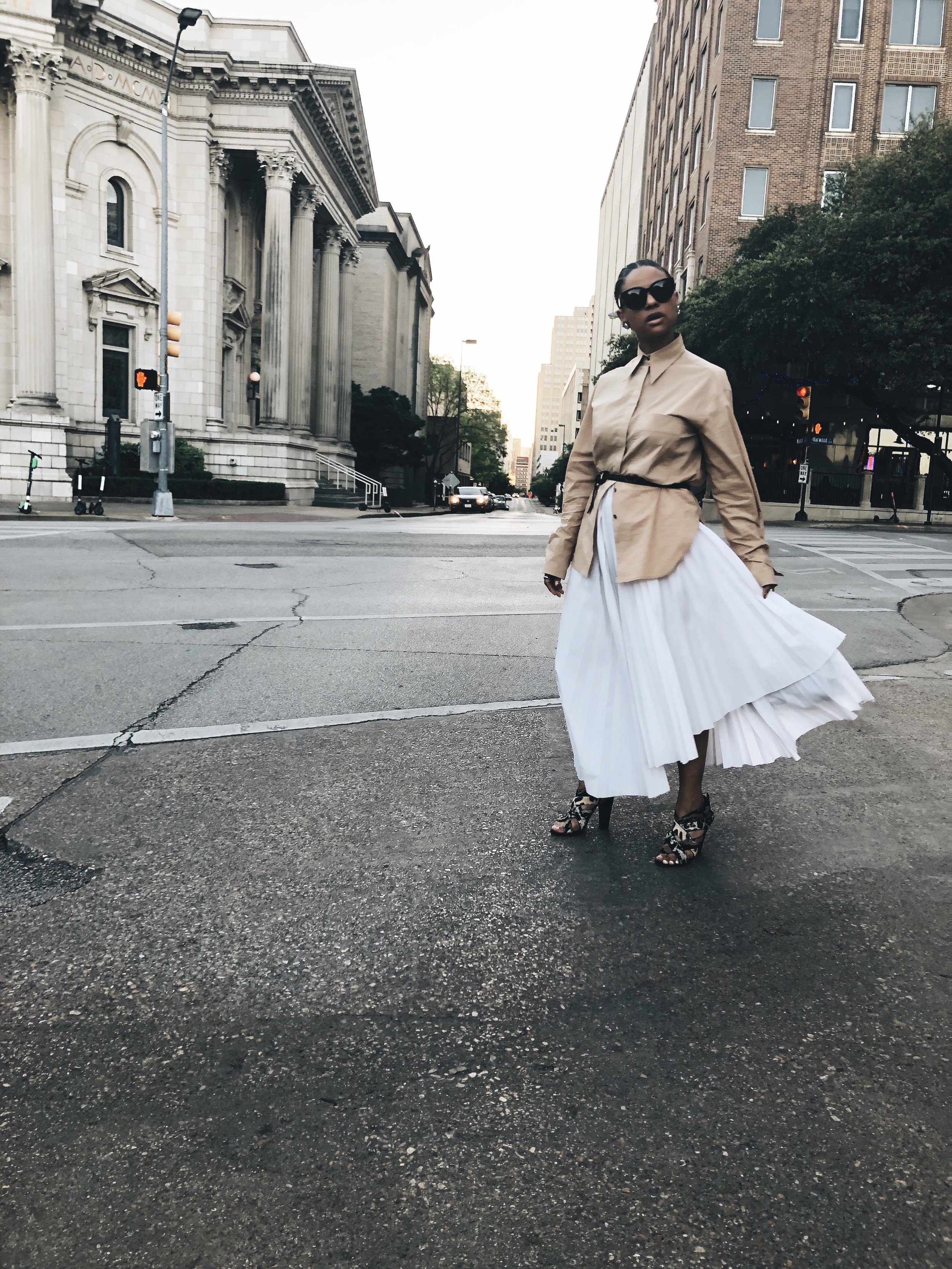 Rejina Pyo Blouse ( similar ). A.W.A.K.E Skirt ( similar ). J Crew Leopard Belt . Giuseppe Zanotti Sandals ( similar ). Vintage Bag and Earrings.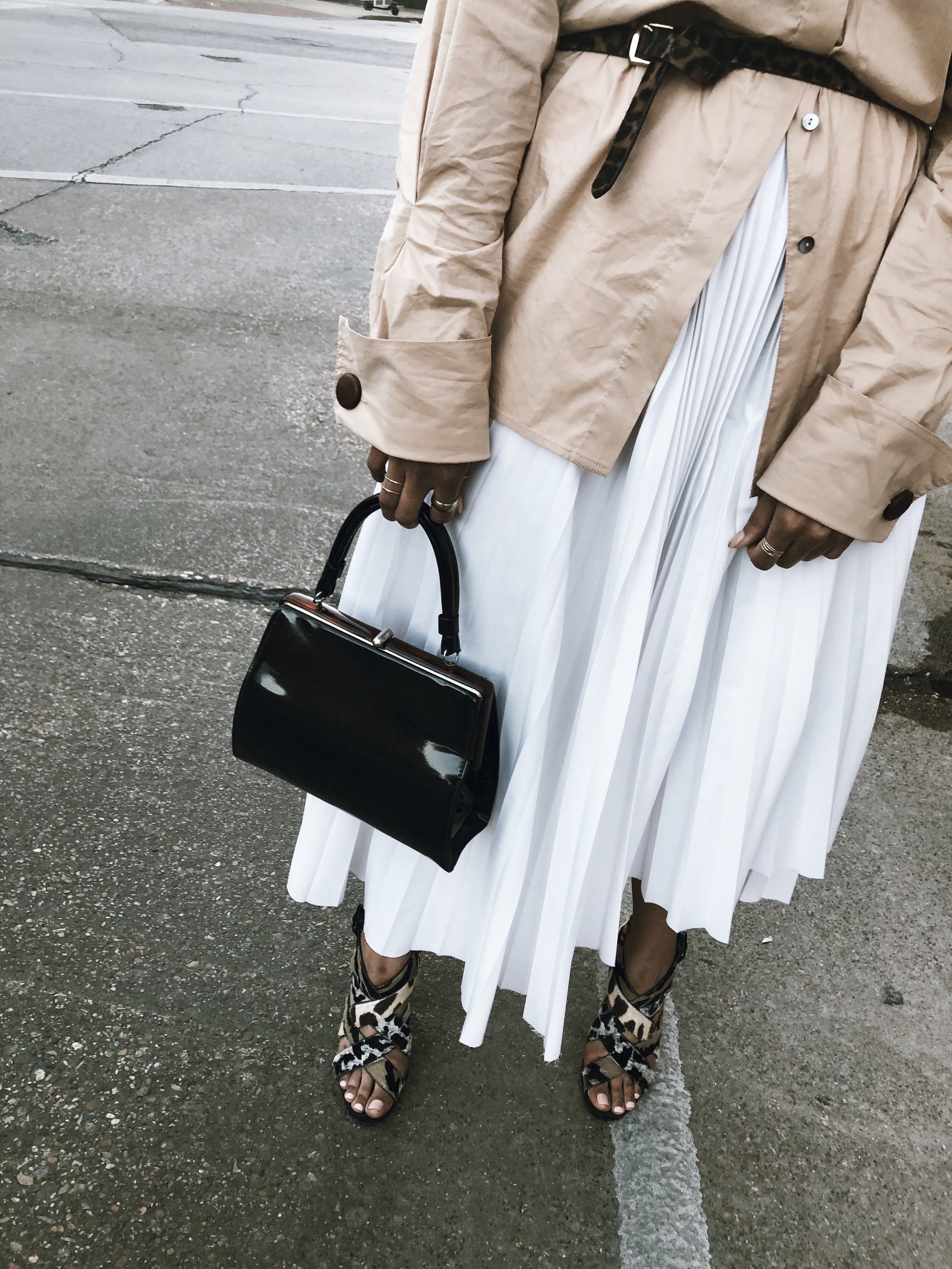 Let your button down serve double duty and style it as a "light jacket" with a belt cinching in your waist. I love to button it all the way up, pull my hair back and add vintage statement earrings to create more unexpected touches with this styling.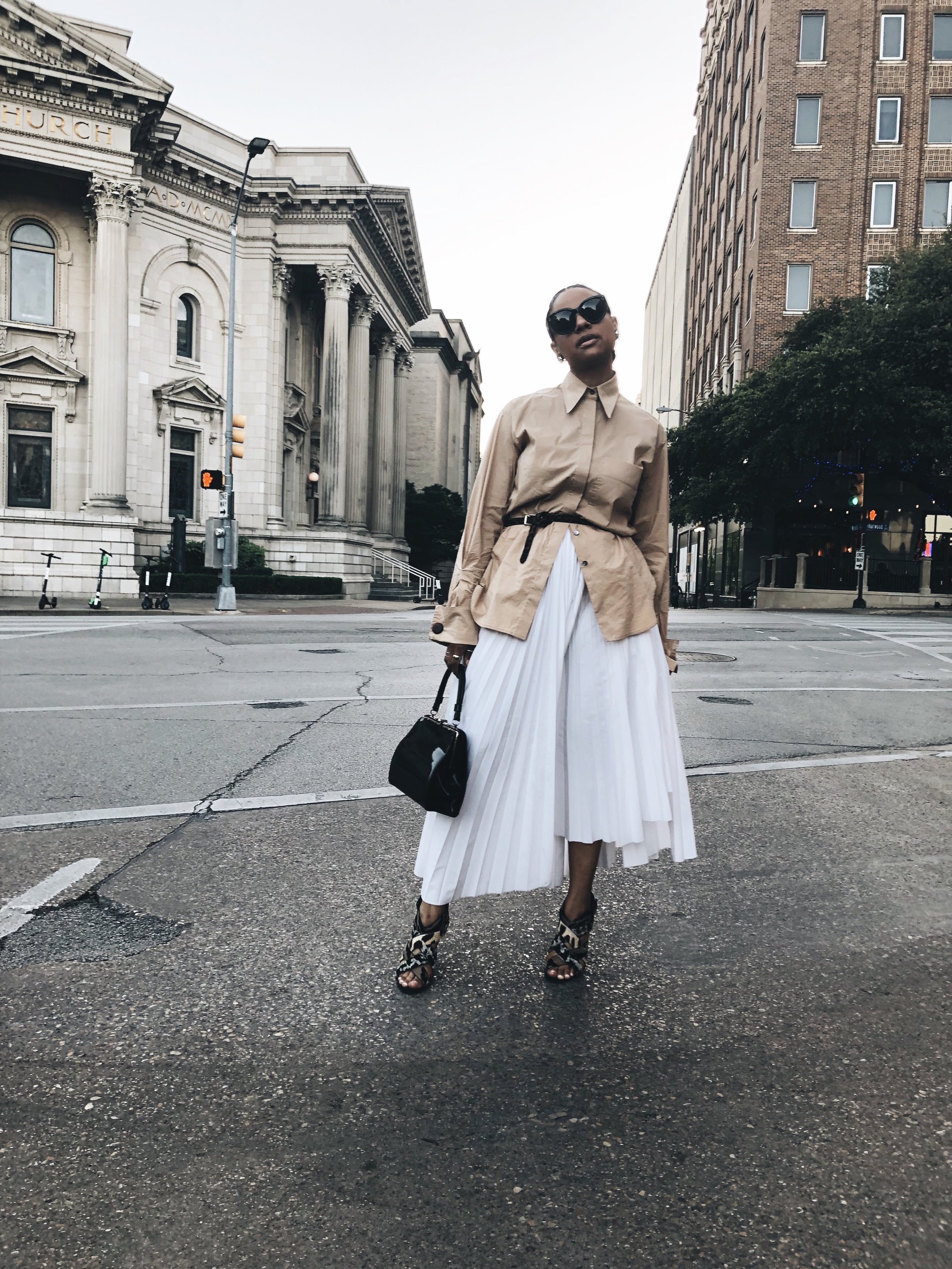 xo