The journey to care for my sensitive, blemish-prone skin has been one full of trial and error and a cabinet reminiscent of a small beauty store. I have invested countless hours to research what it needs to thrive and not just survive because there's simply no price you can place on an undeniable glow.
Last spring I shared a detailed post about my day-to-day morning and night regimen, which I still live and swear by to this day, but knew my skin was lacking some professional love. As someone who has only had a couple facials sporadically here and there, establishing a regular facial routine has long been lingering on my wishlist so I was more than delighted to be introduced to the expert EnlightenMD team. This summer I met with founder and owner, Kari Feinstein, through a zoom consultation to discuss my skin concerns and long term goals. I was instantly put at ease when Kari mentioned she was always a text away should I ever have any unexpected issues or concerns arise or simply wanted her input on a new product I was interested in trying for the first time. To know that my skin success was just as much hers beyond any treatments her team provided was refreshing to say the least.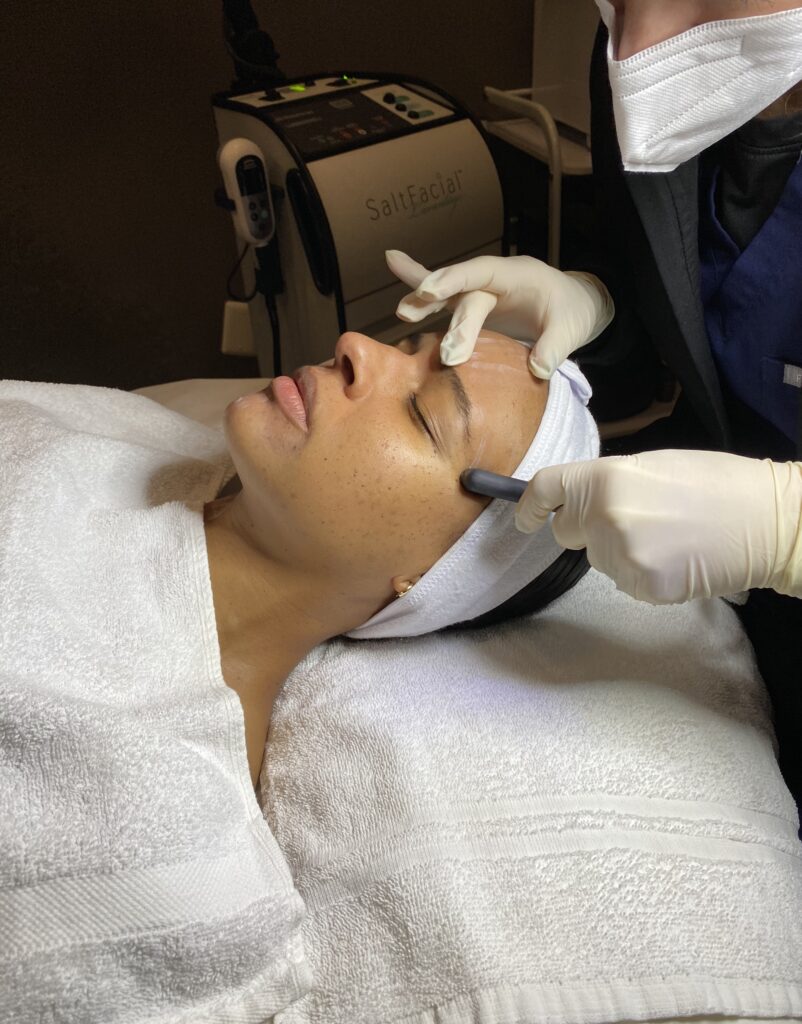 One of my biggest skin concerns is breakouts, which then leave behind less than desirable dark spots. Kari knew right away that routine facials would serve impactful to ensure my pores were deeply exfoliated so the products I use day-to-day can work that much harder to get ahead of breakouts happening in the first place. From our initial consultation, I was scheduled to receive the 90-minute Tiffany facial – a signature, beginner facial of sorts – before returning a few months later for a medical grade Salt Facial.
The Salt Facial is a 60-minute three step process to restore, replenish and rejuvenate skin. It offers more advanced treatment that is safe for all skin types and most importantly skin tones, with little to no healing downtime.
Step one includes natural sea salt, which offers the skin a double exfoliation, priming it to properly absorb products.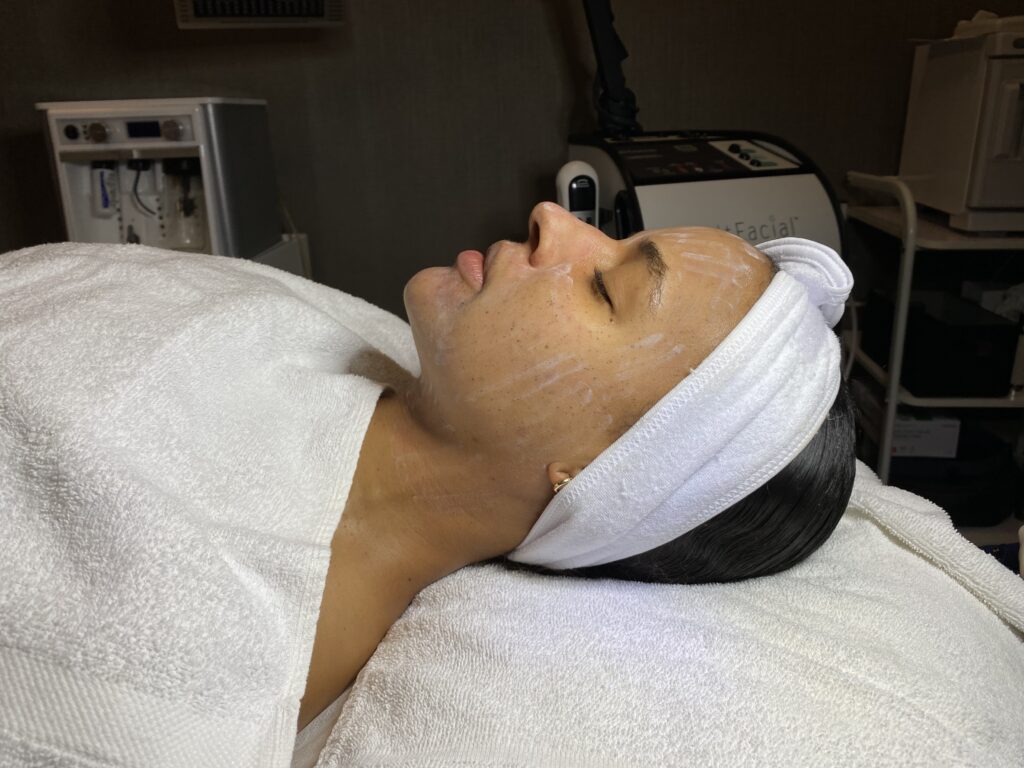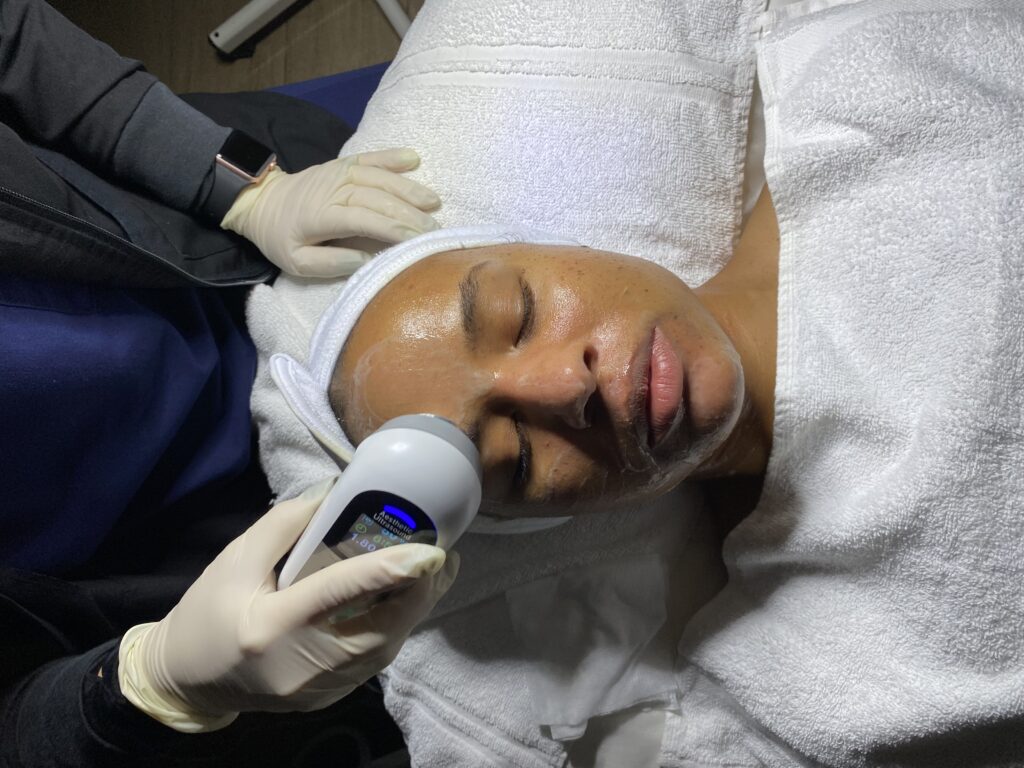 Step two combines ultrasound technology with a topical gel treatment to accelerate healing and oxygen production.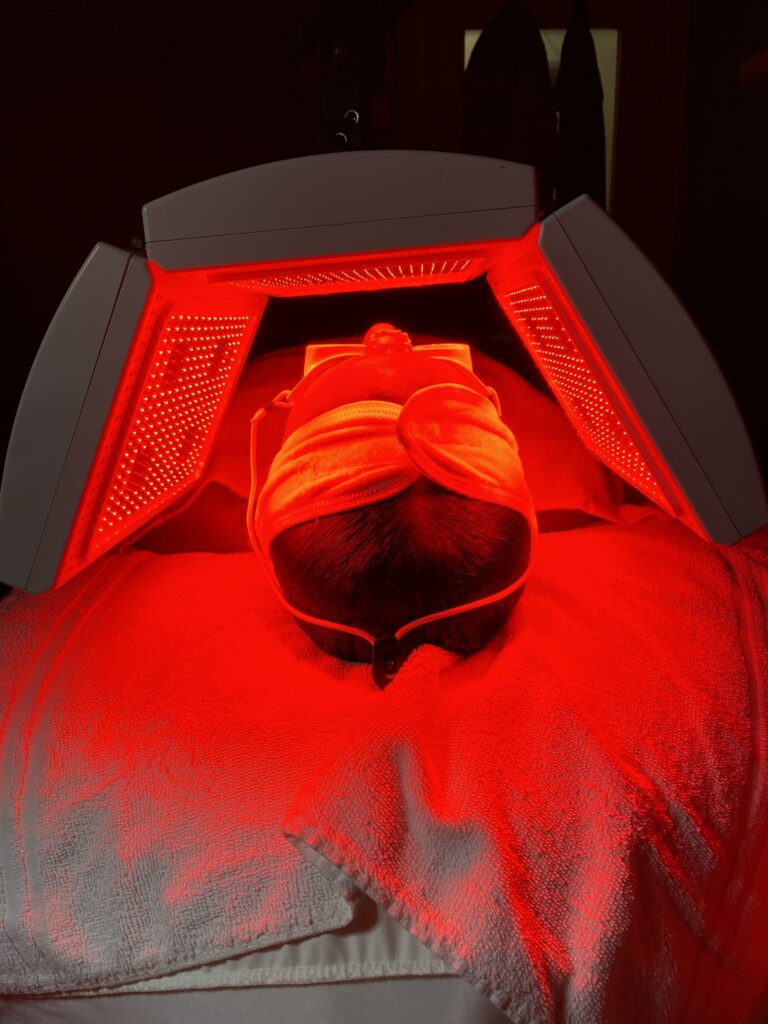 The final step uses LED Phototherapy to treat acne, remove redness, reduce pigmentation and promote collagen production. Following the LED Phototherapy, skin is finished off with a Recovery Complex and Pigment Correcting Serum.
A few things to note – Because this is a medical grade facial, it is recommended to only use a gentle cleanser and moisturizer on your face the night of. I routinely use a glycolic acid and Retin-A gel, both of which I avoided the night of and following day. I personally made a point not to wear makeup for 3-4 days following the treatment because I wanted to give my skin the opportunity to breathe and receive the maximum benefits possible. I also experienced a little peeling in certain areas, which I felt was even more reason to let my skin be and focus on nourishing it with moisturizing creams only. I would highly recommend the Salt Facial to anyone who experiences adult hormonal acne like I do and is committed to non-invasive and non-toxic care. If you are local to Dallas mention "TheInspiredi" when you book at EnlightenMD to receive 15% off your treatment. And as always if you have any questions at all sound off in the comments and let's chat!
Love and light, xo