You know those kind of friends that you rarely go a day without talking/texting and every interaction is full of hype sessions, laughter, objective perspective and unconditional love? Well allow me to introduce you to my girl Angelee of His + Her Blog.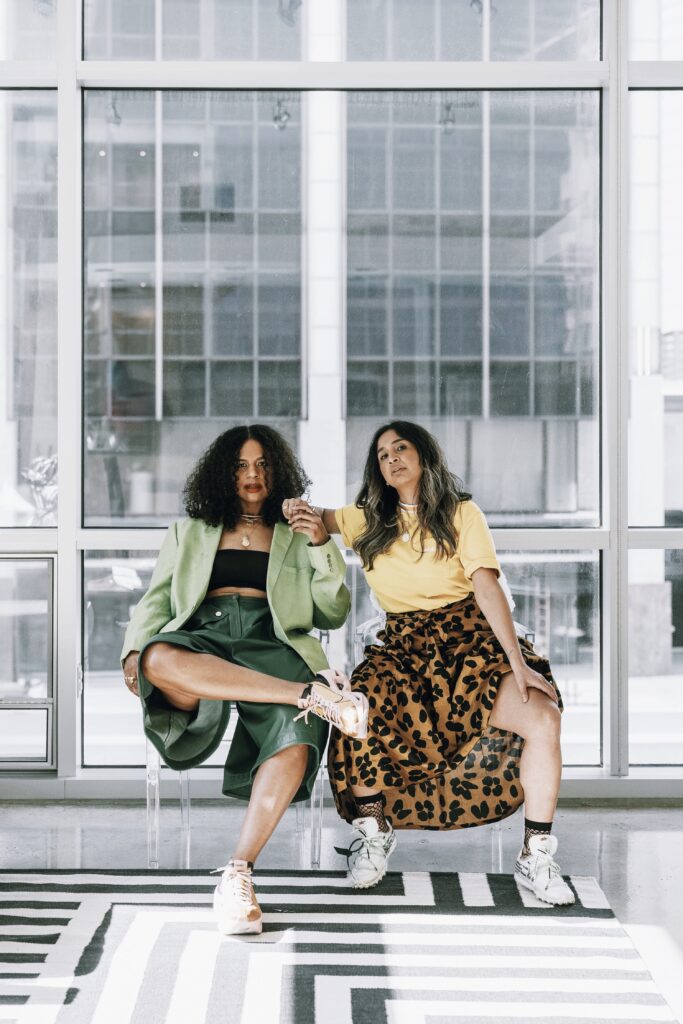 Angelee and I met through a mutual friend over 6 years ago, but as life would have it only maintained a chance run-in sort of relationship. Little did we know God was hard at work turning one coffee date into weekly coffee dates and instantly a ride-or-die bond was born. Sure we share a love for style and sneakers – which is what got us dreaming up this shoot in the first place – but it's our connection for giving and doing with genuine abundance that just hits different. We have found ourselves getting lost in countless vulnerable conversations comforted with one another's best interest top of mind all while basking in a judgment free zone. And did I mention we just so happen to live an arms reach away – otherwise known as a few city blocks – from one another? The priceless gift I have in this stunning beauty is something to cherish beyond explanation.
It is with the utmost joy to be able to share my ultimate girl crush with you and how we each channel our sneaker obsession no matter what the attire might call for.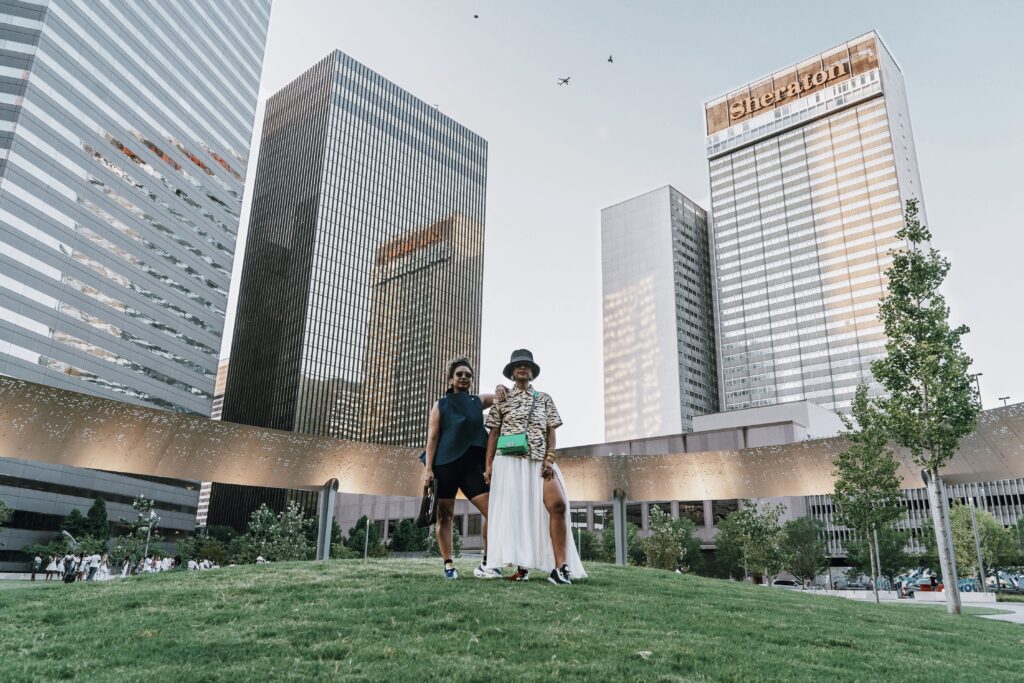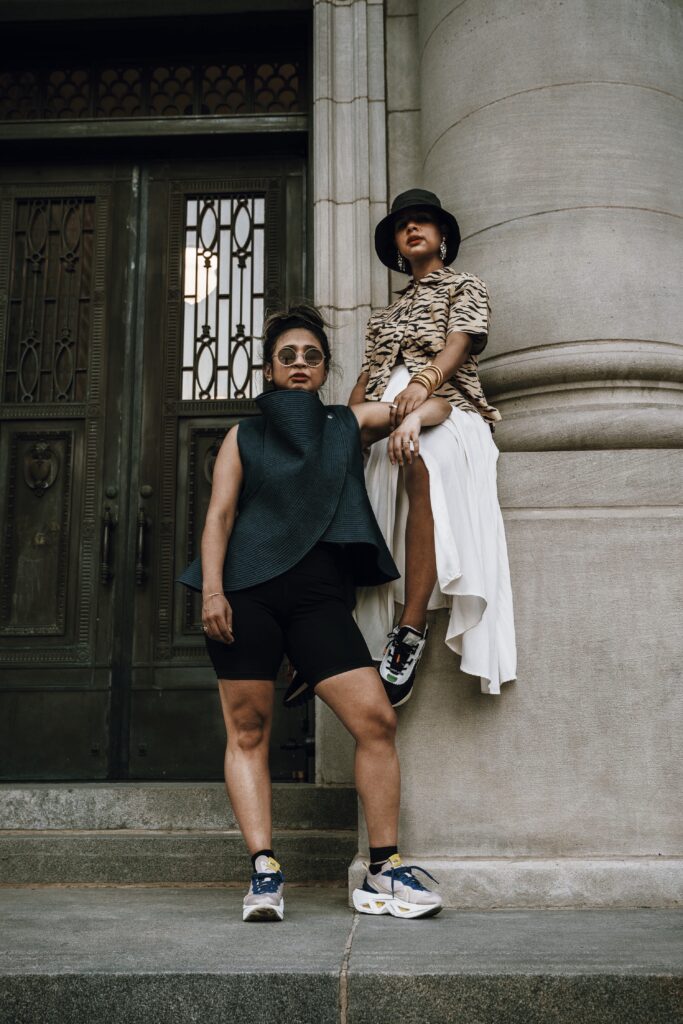 There's no surprise that sneakers have turned the street-style scene upside down in the last decade. What used to be considered a frumpy, comfort only pairing now leads the way in elevating everything with a laid back edge from suit separates, skirts and frocks alike. To no surprise Angelee and I showed up for this shoot to find our personal collections are filled with many of the same chic sneak styles too. If you're looking to build a swoon worthy line up always borrow from the boys and scour the men's section (especially during sale season) and read up on emerging brands.
Love and light, xo
Photos by Eddie Fortuna.