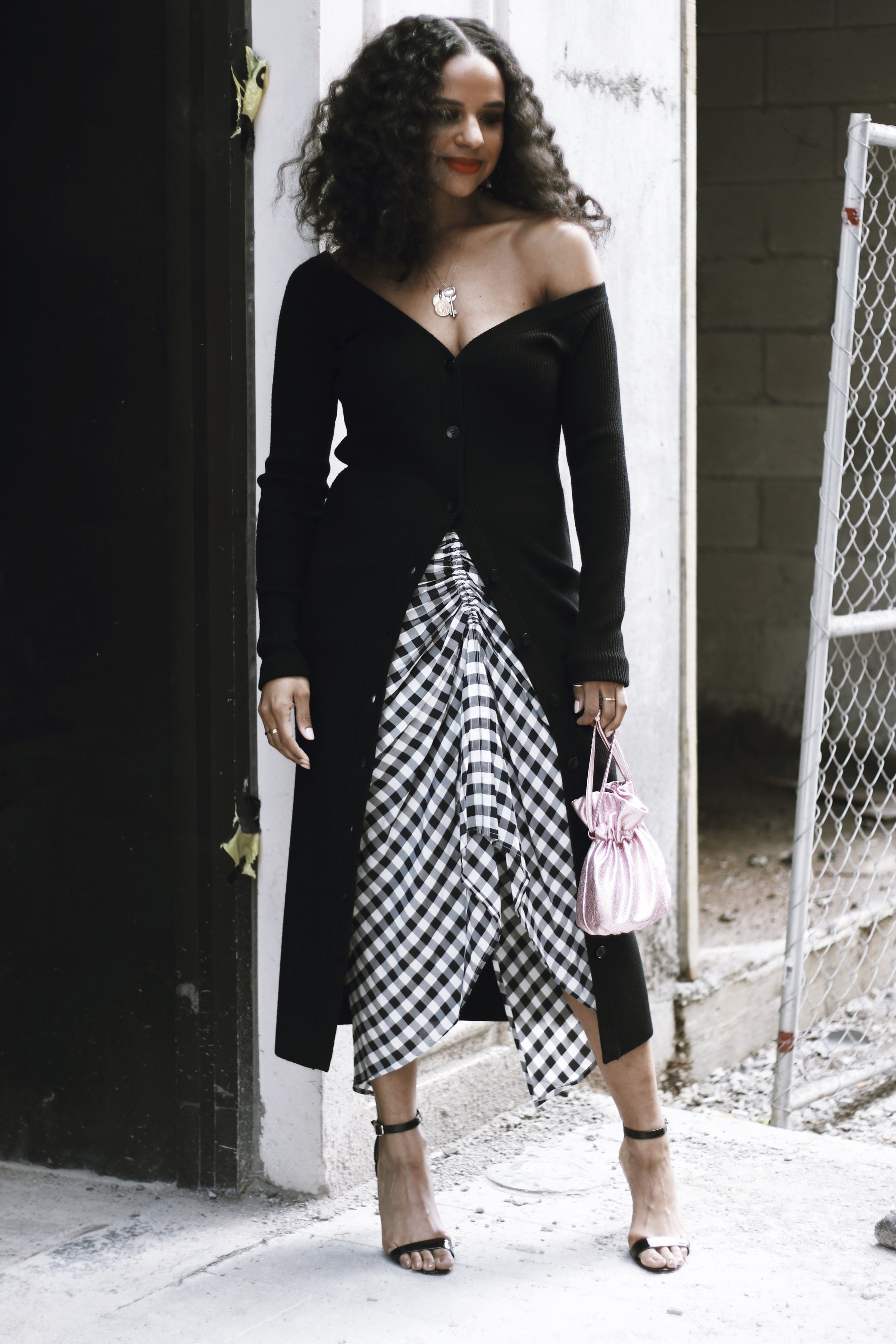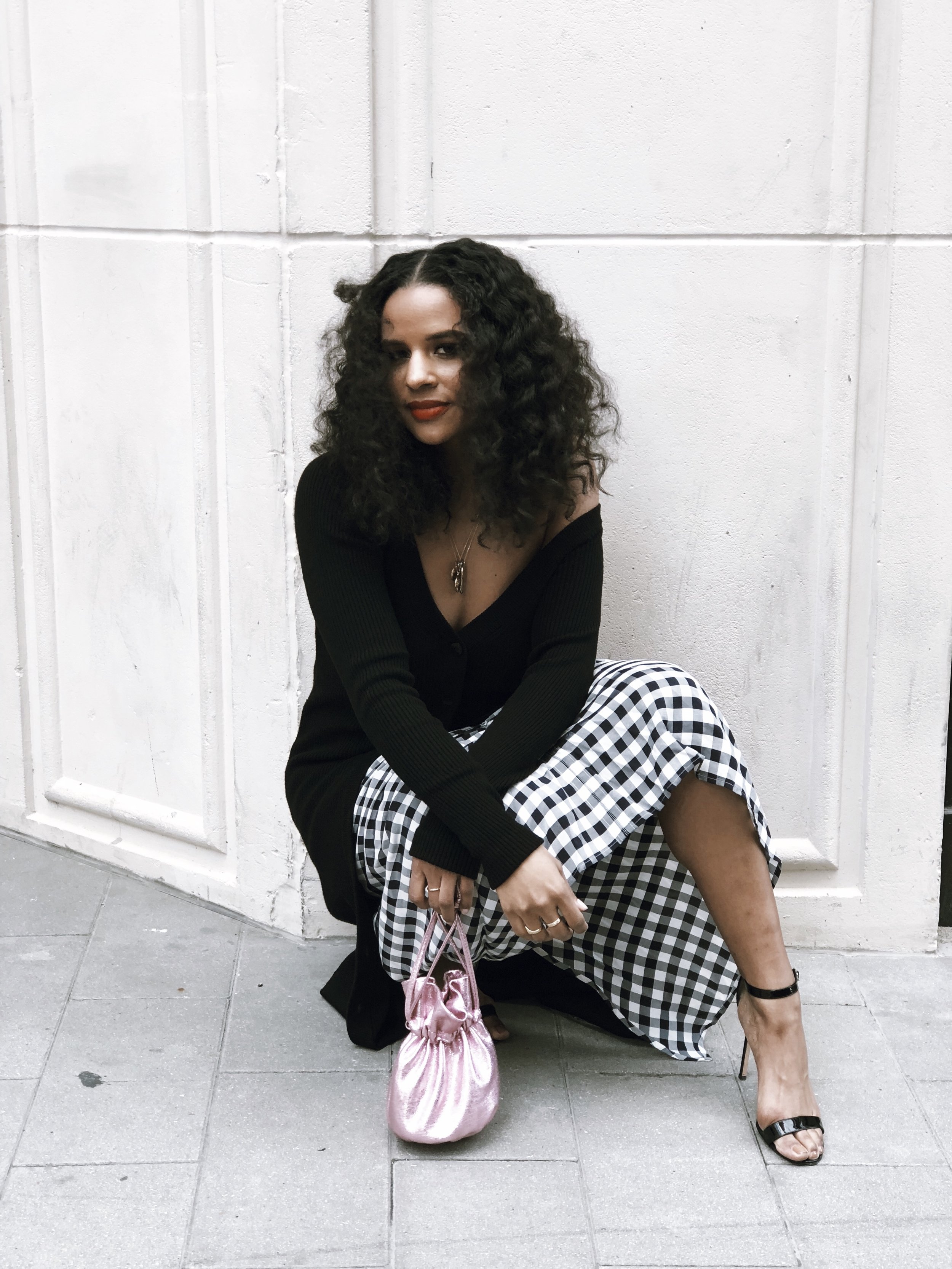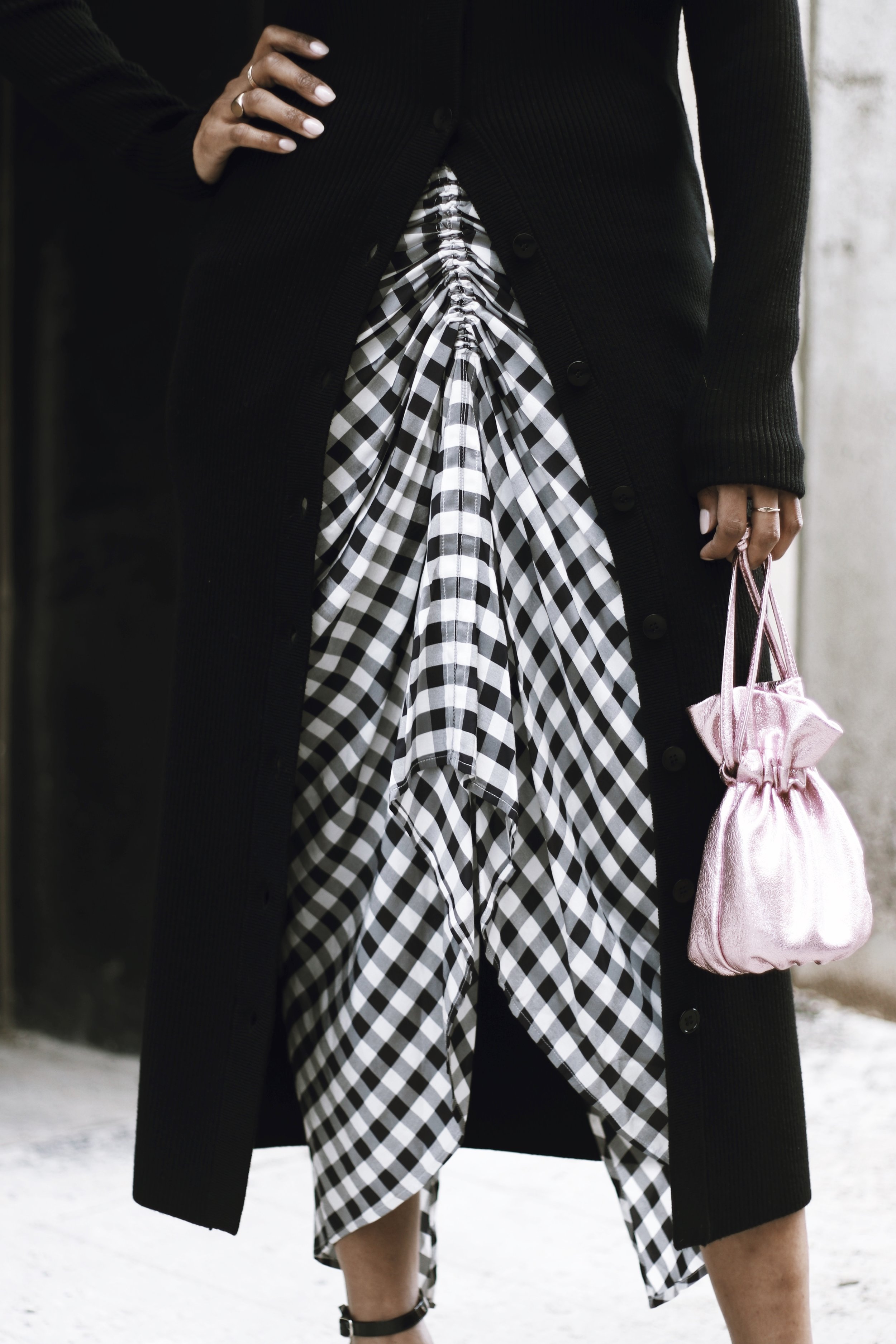 Processed with VSCO with j2 preset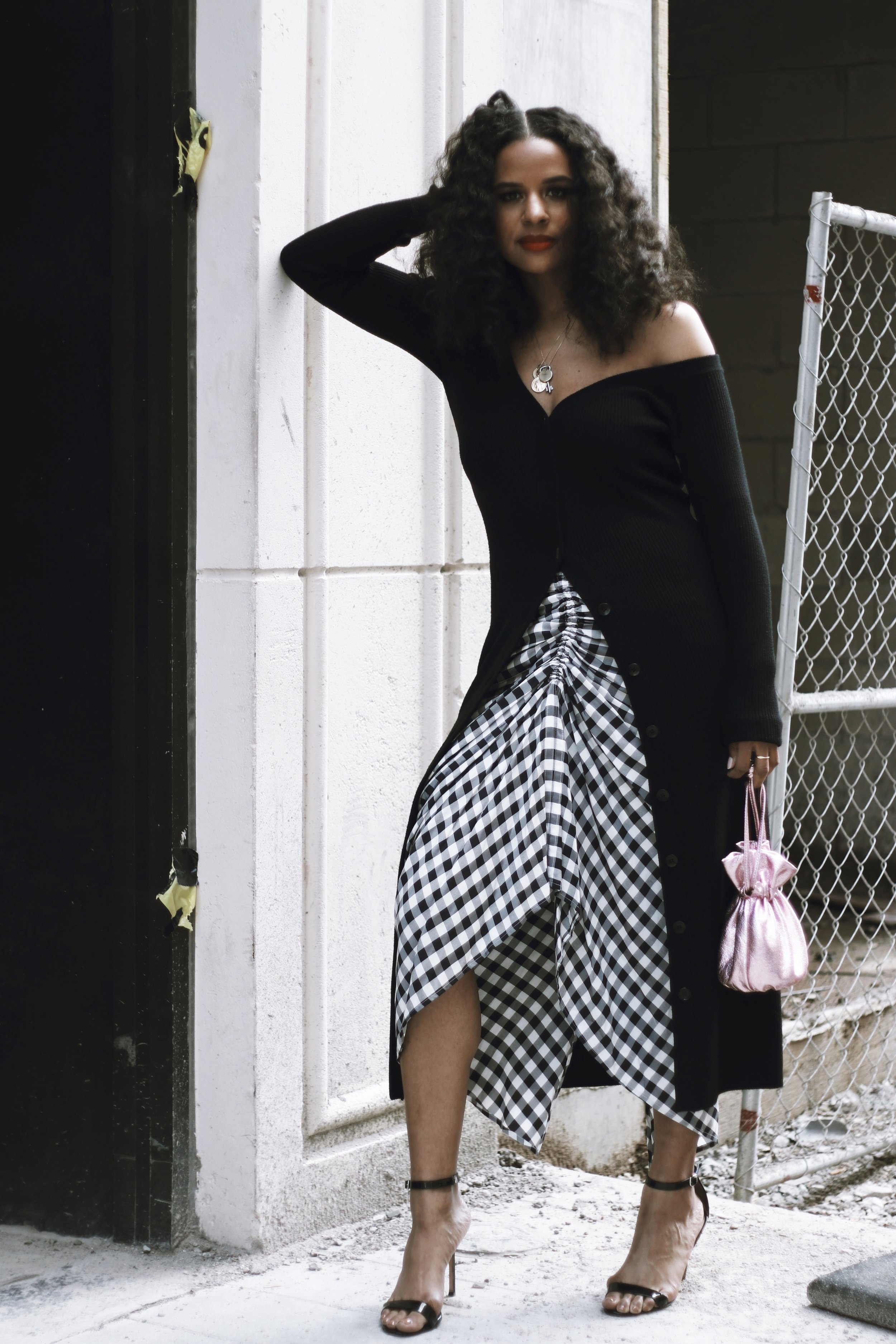 Sweater Dress worn as top (old, similar here ). Gingham Skirt . Strappy Sandal (more affordable version here ). Pink Pouch . Necklaces ( here and here ). Red Lip .
A couple weeks ago I had the immense pleasure of not only attending but being honored as one of the 50 Shades of Boss at the Boss Women of the Year event, here at the W Hotel in Dallas. Wow, say what now?!! I really struggle with receiving recognition because somehow holding onto a sound sense of humility while patting myself on the back has always felt counterproductive for me. BUT my forever girl crush, Julee Wilson, over at Essence Magazine, who is not only goals, recently shared a very sound voice of reason and helped break it down so simply – "Too many people have given their time, money, energy and prayers to help me succeed. Because of that it's disrespectful for me to be anything other than dope. Therefore at every turn, at every moment, at every chance I will turn up my light – and turn up the light of those around me." Can the people say, "AMEN?!"
Needless to say the night was a dream, and I was beyond humbled to be surrounded by so many brilliant women breaking down barriers. It never ceases to amaze me what WE are capable of, especially when we come together and allow ourselves to be interdependent on one another instead of struggling to figure things out on our own. Angela Rye was honored as the keynote Women of the Year and when I tell you she shared so many GEMS – whew. I was pleasantly surprised to hear her enlighten us on the demon of perfectionism. Her words especially resonated with me because I just shared a very similar open letter.
A very big THANK YOU to the Boss Women Media team for choosing to recognize and include me in this year's Boss Women Event. I am forever grateful for being recognized alongside so many phenomenal women. Get the low down on the full list of panelists and speakers that sprinkled their magic on the evening here.
"Boss women have authority to uplift and empower, not overpower." – Angela Rye
xo